Transport Minister calls for better bus service to ease city's congestion
Jazmyn Himel
December 5, 2019 9:21 AM
PHNOM PENH—Cambodia's transport minister on Thursday called for improvement of mass transport service and the public to use it more frequently in order to help ease the worsening congestion in the kingdom's capital Phnom Penh.

Sun Chanthol, Minister of Public Works and Transport, said that creation of dedicated bus lanes on the city roads and promotion of timely bus schedules and frequency are also crucial for gaining trust from members of the public.
"We need to find a way to get the public to want to take public transportation to reduce congestion, pollution that affects the environment and so on in Phnom Penh," the minister said in a speech at forum on urban mobility on Thursday.
In September 2014, Phnom Penh city administration started rolling out a bus system which has now a total of 15 lines across the city. They were later joined by a boat taxi service which operates on a stretch between Tonle Sap and Basac rivers, from the northern edge of Phnom Penh and Ta Khmao, Kandal provincial town.
Despite being blessed with rivers, "we don't really use rivers to the max. We started water taxis April of last year in Phnom Penh, now we have 2,000-3,000 passengers per month," Sun Chantol said.
"We need to inform people of different transits" in order to change their current transit behaviors, the minister added.
Speaking at the forum, Ms. Penny Low, a former member of parliament of Singapore, said public trust in the mass transport system plays key role in helping address the current problem facing Phnom Penh.
"If we build more trust for public transport and social capital, the city will be more sustainable for health, social capital and in terms of one we want to live in," she said.
Related Articles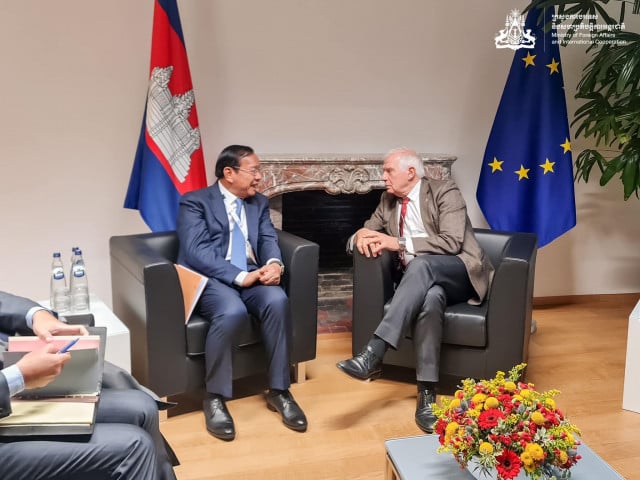 December 16, 2022 4:41 PM