Travel Between Provinces Banned for 14 Days, Effective Midnight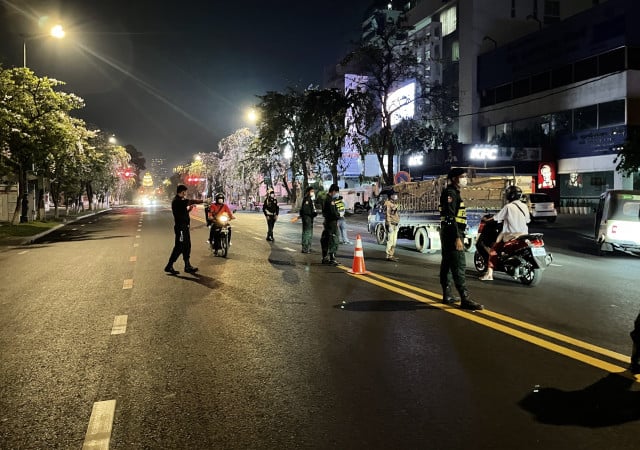 Phoung Vantha
April 6, 2021 2:18 PM
The public will be banned from travelling between provinces from April 7 until April 20 ahead of the 2021 Khmer New Year celebrations.
PHNOM PENH--Prime Minister Hun Sen on April. 6 decided to temporarily ban travel from one province to another for 14 days from April 7 to April 20 in a bid to stop the rising number of COVID-19 cases that have spread to at least 14 provinces.
However, movement between Phnom Penh and Kandal Province will not be affected by the cross-border travel ban.
The Cambodian government also decided to temporarily close all tourist sites across the country for 14 days from April 7 to 20—this comes just ahead of Khmer New Year where many Cambodians typically travel around the country, often visiting the famed heritage site of Angkor Wat.
Exemptions to the rule are limited to goods transportation—including land, sea and rail—along with ambulance services for both public and private hospitals.
Other emergency services such as fire trucks may also continue to travel, along with garbage and medical waste disposal vehicles.
On top of this, the transportation of food and staff travelling to work is possible with permission from the authorities.
Public officials will retain their right to travel for duties only, but must show mission documents to inspection teams on road blocks. The Royal Cambodian Armed Forces are also exempt from the ban.
Hun Sen added that exceptions may be granted for travel in the event of health emergencies.
The capital and provincial governors have to implement effective measures. They also have the right to establish the necessary mechanisms to monitor and implement the above-mentioned measures under its jurisdiction, according to a decision.
Related Articles
February 18, 2023 12:00 PM