Tug of War Athletes Prepare for Next SEA Games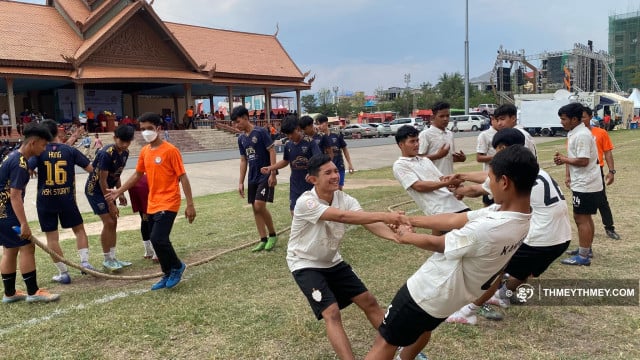 PHNOM PENH – Cambodia is to hold a national tug-of-war competition from May 29-31 to get ready for the 33rd SEA Games in Thailand and for other national and international events.
This competition at the Mermaid Fountain Roundabout is to select athletes with the strength to prepare for Angkor Sangkran and the Games.
A Tug of War Federation official said Thailand may include the sport in the Games because it was popular in the country.
Even if it was not included, the federation has to strengthen male and female athletes for competitions.
The federation will hold another national competition in Siem Reap in December. All competitions are based on international standards.
The competition will be divided into four disciplines: Men's 8x8 in 600kg discipline, women's 8x8 in 500kg discipline, men's 4x4 in 300kg discipline, and women's 4x4 in 250kg discipline.
Originally written in Khmer for ThmeyThmey, this story was translated by Te Chhaysinh for Cambodianess.
Related Articles