Turning Plastic Wastes to Resin Pellets to Preserve the Environment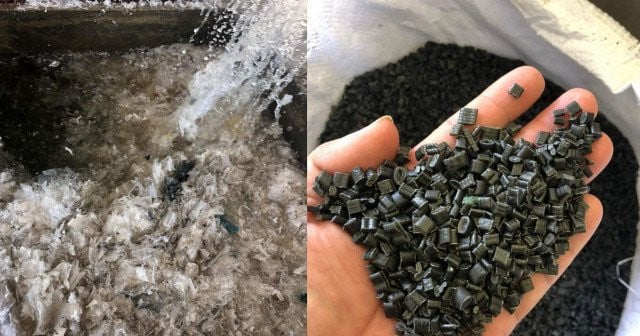 Recycling trash reconciliates business and ecology
PHNOM PENH – Concerned about the impacts of plastic on the environment, Duong Cheng Hour decided she couldn't stand idly by. She thus launched a plastic recycling business that turns plastic wastes into small and reusable resin pellets, ready to be exported to China or Vietnam.
Started in 2021 with her husband, the small business based in Samraong Tong district, Kampong Speu province, turns hundreds of kilograms of plastic rubbish every week into two tons of pellets, that can be reused and reshaped into any objects one needs for its everyday life, from plastic baskets, to plates, containers or balls.
The entrepreneur told Cambodianess that she usually buys plastic between 300 riels and 500 riels (approximately $0.07 and $0.12) per kilogram, while she sells the final product at $500 per ton. "So far, we make good money, but as we launched the family business not long ago, it is still too soon to say whether or not it will last," she said.
While it might sound simple, turning rubbish into usable resin involves several stages and requires a bunch of industrial machines. First, the plastic has to be divided into different categories and be separated from potential impurities. Then, all the plastic is cleaned up and dried completely. Once ready, the former rubbish goes into a big oven that heats it up to a high temperature and melts it into long and uniform strips. Finally, the strips are cut into small pellets, slightly larger than a grain of rice.
"Starting a plastic recycling business is a high commitment," said Chheng Hour. "Most of all, it involves being aware of how bad plastic and garbage can impact the environment."


As the industry is quite new in Cambodia, Chheng Hour and her husband faced many challenges at the outset, presenting all sort of samples to their potential clients, so that they could better understand their needs and the quality they had to target to be able to export to foreign countries.
"It's really hard to make resin at a quality which is good enough for exports. It requires passion and resilience as the stench of all kinds of bags and rubbish is repulsive and can also affect the health," she emphasized. "It also requires a lot of experience at every stage of the making process, from the classification of plastics, to the customers' solicitation."
Hour Chhai Ngorn, an environmentalist and founder of Creal Cambodia, an organization fighting for the preservation of the environment, expressed that he strongly supports the recycling plastic business, as it can hugely contribute to preserving ecosystems by reducing plastic, while it can also generate profit for their family and national economy.
Exporting the resin pellets to foreign countries is obviously a great business, said Chhai. But if companies or factories can buy their products, it will encourage other environmental actors to launch their own business in waste recycling.
"I am truly supporting their business because it doesn't only help the environment by reducing plastic waste, but it also raises public awareness [on such an important matter]," Chhai said.
He went on to say that even though they faced a lot of challenges as a new company, Chheng Hour and her husband should try hard to continue their mission to protect the environment. He hopes their business grows enough to eventually become a role model that inspires people, and pushes them to be more careful with plastic.
Chhai suggested that the couple should cooperate with the Ministry of Environment or some NGOs which can provide them funds, technical support and business assistance to improve their business sustainably.
"I hope to cooperate with their business as an environmental and plastic fighter," Chhai said.
Environment ministry's spokesperson Neth Pheaktra praised Chheng Hour's business for being able to innovate and turn rubbish to a useful product.

"Ministry of Environment is really encouraging businesses, SMEs and investors who can process litter into useful products, to reduce the amount of garbage waste," Pheaktra said, adding that around 10% of garbage can be processed into another product.



He went on to say that such businesses should ask for advice and cooperation with the provincial environmental department, as such recycling businesses are not easy to launch, despite becoming necessary in modern Cambodia.
According to the United Nation Development Program, more than 3,500 tons of waste are generated every day in Phnom Penh. Approximately 80% of it is collected and disposed at open dumpsites in the outskirts of the city.
In poor urban areas or in rural areas, where trash collection services don't exist, rubbish is often burned in the open air. The remaining waste is disposed on streets, or into local waterways, which carries plastic to rivers.
According to a report by the Ministry of Environment issued in 2019, landfilling increased fivefold from 318,000 tons in 2004 to 1.7 million tons in 2018. Only around 20 percent of the rubbish is recycled. More than 90 percent of the urban waste is found to contain recyclable materials such as organic waste (55%), plastics (21%) and other wastes.
Currently, about 10 million plastic bags are used daily in Phnom Penh, while an average urban Cambodian citizen consumes more than 2,000 plastic bags a year.
Related Articles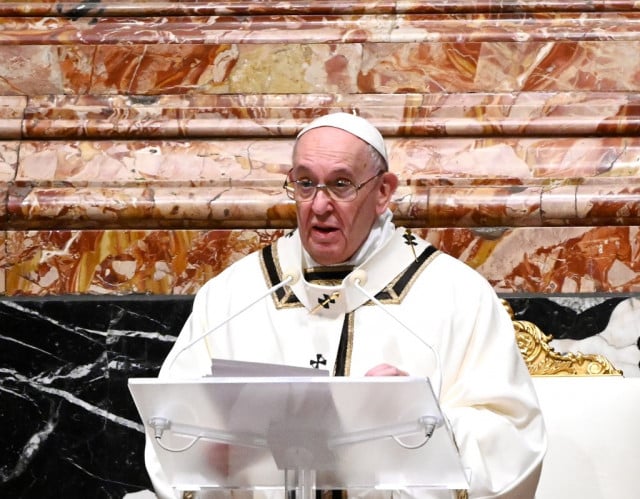 December 26, 2020 2:00 AM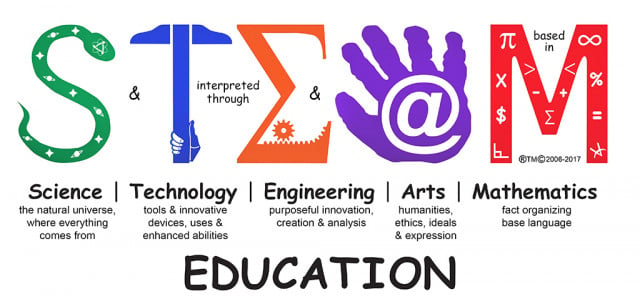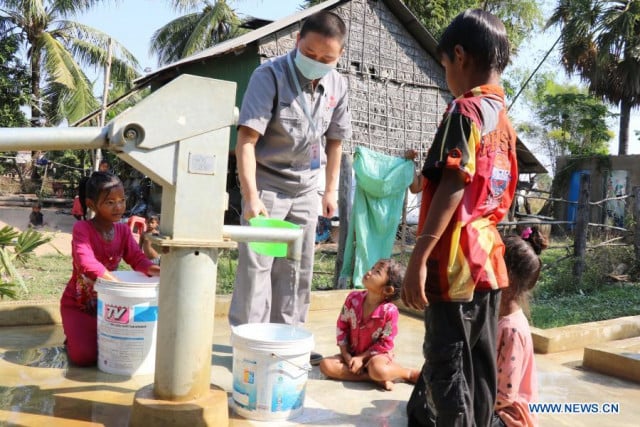 February 23, 2021 2:02 AM