Twenty-six persons die in traffic accidents during Pchum Ben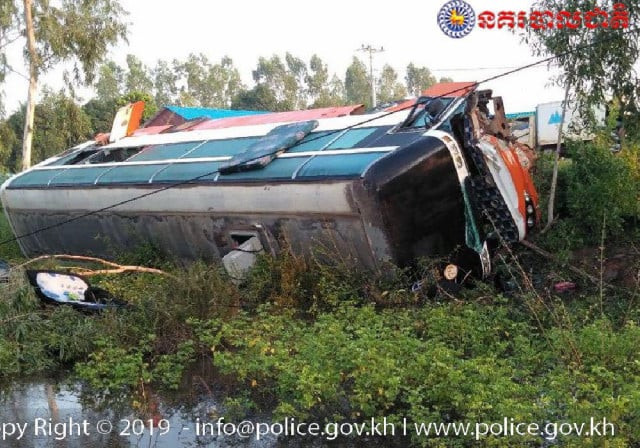 Phoung Vantha
October 1, 2019 5:06 AM
Traffic accidents claim 26 lives and left 80 persons injured in the country during the three days of Pchum Ben.

According to a National Police report released Monday, there were 52 traffic accidents that caused the death of 26 persons, left 52 seriously injured and 28 others slightly injured on Sept. 27, 28 and 29.
"These 52 accident cases involved 66 motorcycles and 27 cars," the report said. "Causes of the accidents included speeding, disregard [of traffic laws], challenging [others], and drunk driving."
Police Chief General Him Yan said that, compared to Pchum Ben in 2018, there was one accident less than during the 3-day celebration last year. The number of people killed decreased by two and people injured by five compared to the same period in 2018, he said.
Related Articles