Two British Tourists Carrying COVID-19 Are Put in Quarantine in Cambodia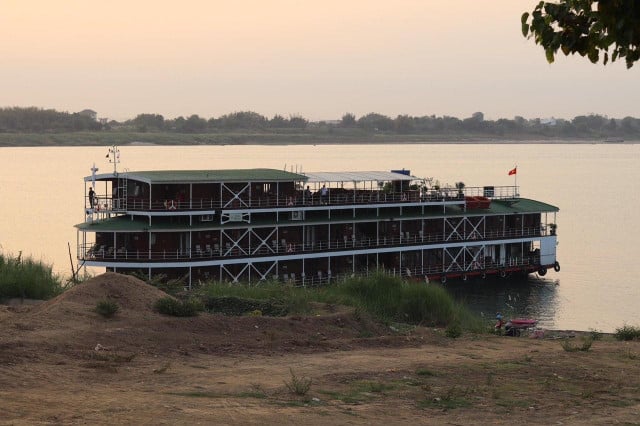 Phoung Vantha
March 12, 2020 7:20 AM
This brings to five the number of confirmed cases in the country

PHNOM PENH--Two British passengers onboard a Viking River Cruises ship, which arrived in Kompong Cham Province on March 10, have tested positive for the coronavirus disease 2019 (COVID-19), the Ministry of Health announced Thursday.

The Pasteur Institute in Phnom Penh confirmed at 9 pm on Wednesday that the 73-year-old man and his 69-year-old wife have been declared to carry the disease, the ministry said in a press release.

The couple is now in quarantine at the Kampong Cham Provincial Hospital.

A 65-year-old British woman, who was also on board this ship, Wednesday tested positive for COVID-19 and has been transported to the Royal Phnom Penh Hospital in the capital.

The other 61 passengers on the ship, whose journey had begun in Ho Chi Minh City, have tested negative and remain in quarantine as their health is being monitored, according to the Ministry of Health release.

This brings to five the number of confirmed COVID-19 cases in Cambodia.

On Jan. 27, a 60-year-old Chinese man tested positive for COVID-19 when he arrived in Preah Sihanouk Province on a flight from Wuhan city in China. He fully recovered and was discharged from hospital on Feb. 10.

On March 7, the Ministry of Health announced that a 38-year-old Cambodian man in Siem Reap City had tested positive for the disease. At the present time, he is the only Cambodian to have contracted Covid-19, according to the health authorities.
Related Articles