Two Cambodian Sisters Are Reunited after 47 Years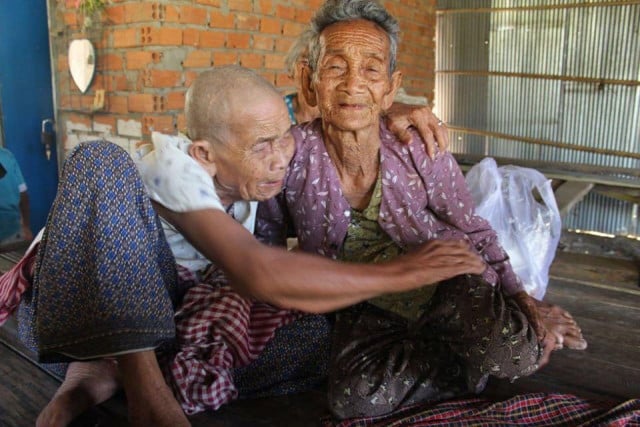 Phoung Vantha
February 22, 2020 7:44 AM
Each one believed the other one had died during the Khmer Rouge regime
The last time Bun Sen and Bun Chea were together was in 1973. Cambodia was in the midst of a civil war with Cambodian government forces trying to stop the Khmer Rouge from taking over the country.
The Khmer Rouge won the war in 1975 and, during the years that followed, the two sisters lost track of each other. More than 2 million people perished during the regime that ended in January 1979, and each one thought the other had been among the victims.
Until a few weeks ago when Sen, now 98 years old, learned that, not only Chea had survived the long years of war and conflict, but that their brother was also alive, and respectively 101 and 92 years old.
"I left my village a long time ago and never went back," Sen said. "I always thought my sisters and brothers had died…To be able to hold my older sister means so much. And the first time my younger brother touched my hand, I started to cry."
The reunion was prompted by the Cambodian Children's Fund (CCF). For years, Sen, who had lost her husband during the Khmer Rouge regime, lived in one of the communities around the former Steung Meanchey garbage dump in Phnom Penh where she had become one of the NGO's first "grannies" how helped with the children.
Sen often talked of her village in Kompong Cham province where she had never returned. So recently, Hoy Leanghoin, community outreach manager for CCF, offered to arrange a visit and discovered that some of her family were in fact alive and still living in that village.
Bun Chea, left, and Bun Sen toured Phnom Penh together earlier this month. Photo: Cambodian Children's Fund.
So earlier this month, Sen made the trip to Kompong Cham province, and brother and sisters met for the first time in 47 years. "We had 13 relatives killed due to Pol Pot and we thought that [Sen] had been too," Chea said. "It has been such a long time… I never thought we would see [each other] again."
Then a few days ago, CCF arranged for Chea to visit her sister in Steung Meanchey and tour Phnom Phnom Penh together.
The NGO was more than happy to do this for them, said Scott Neeson who founded CCF. "Granny Bun Sen was the original, the first granny I met when I came to Steung Meanchey in 2004.

"She's a wonderful woman," he said.
Related Articles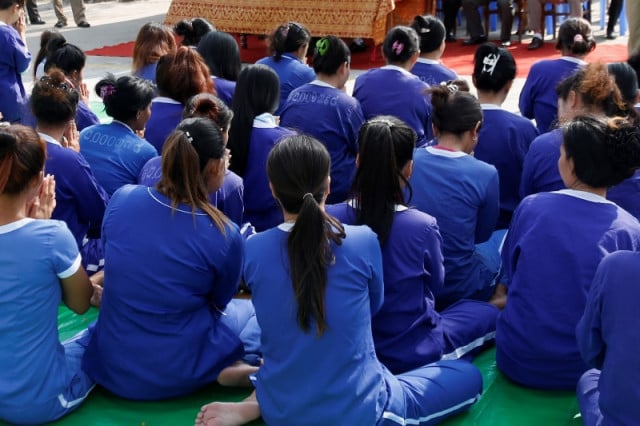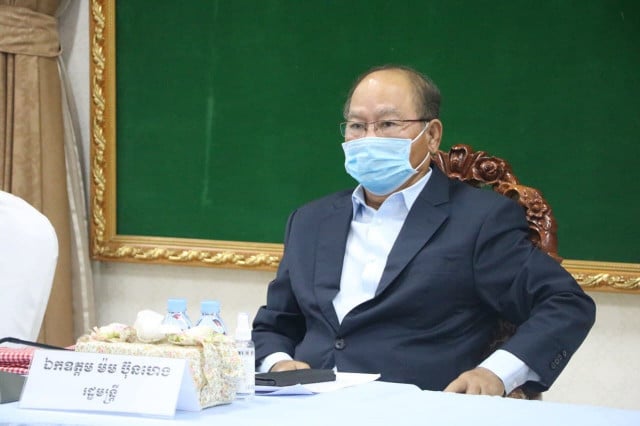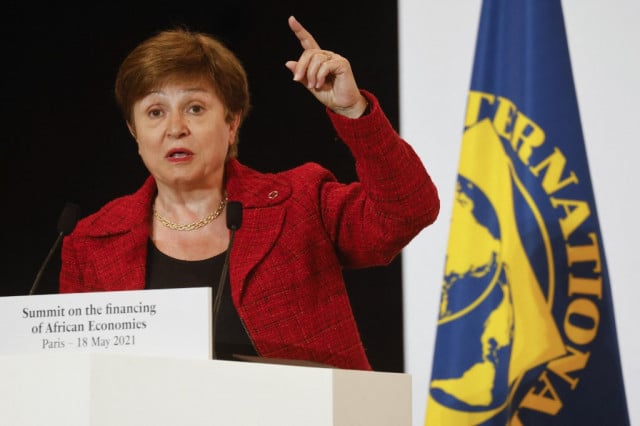 December 4, 2021 11:17 AM