Two Cases of COVID-19 Are Identified in Preah Sihanouk Province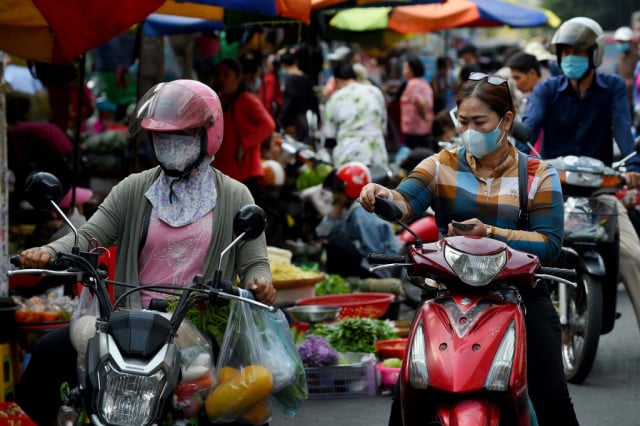 Sao Phal Niseiy
March 21, 2020 3:48 PM
The patients had entered the country just a few days earlier
PHNOM PENH--The Cambodian health authorities Saturday night (March 21) confirmed that two new cases of Novel Coronavirus 2019 (COVID-19) have been identified in the country, more precisely in Preah Sihanouk Province.
"The Ministry of Health would like to inform the public that test results from the Pasteur Institute have indicated that two Frenchmen, who are tourists visiting Preah Sihanouk province, age 67 and 80 respectively, tested positive for the COVID-19," the statement read.
The two men arrived in Preah Sihanouk Province on March 18 and were expected to leave the country Saturday (March 21).
With these two confirmed cases, the number of people affected by COVID-19 in the country has now reached 53.
In its statement, the Ministry of Health also mentioned that one woman treated for the COVID-19 in Phnom Penh has made a full recovery. She was one of three British tourists who came from Vietnam on board a Viking River Cruises ship and tested positive for the coronavirus earlier this month.
"The 65-year-old British woman has tested negative for the COVID-19 after having gone through the test twice," the ministry's statement read. "She has been allowed to be discharged tomorrow (Sunday, March 22)." The recovered patient is believed to have contracted the disease while she travelled from London to Hanoi in early March.

On March 17, the Cambodian government announced a 30-day travel ban on people from Italy, Germany, Spain, France and the United States. They are barred from entering the country in an effort to contain the spread of COVID-19.
Related Articles