Two Explosions Near Cambodian Embassy in Yangon, Spokesperson Says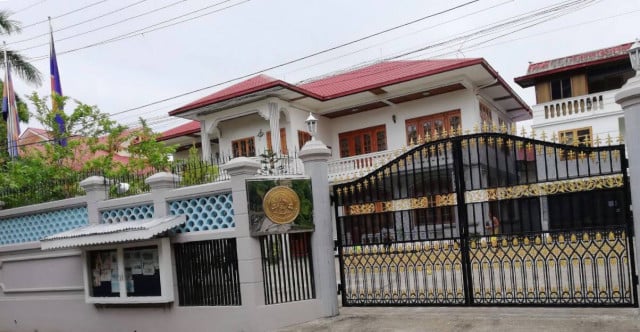 Prime Minister Hun Sen's planned visit to Myanmar remains unaffected
PHNOM PENH--Two explosions took place on Friday morning near the Cambodian Embassy in Yangon, Myanmar.
Koy Kuong, a spokesman for the Ministry of Foreign Affairs and International Cooperation, said that the blasts occurred at two different locations at 10:30 am.
"I received information from our embassy in Myanmar this morning at 10:30 am that there were two explosions. The first one exploded about 100 meters away and the second one was more than 150 meters away from the embassy compound," Kuong said.
He added that the embassy officials were safe and that the Myanmar authorities are also working to ensure the safety and security of Cambodian diplomatic officials.
"As all explosive devices are homemade, they cause no harm to anyone," Kuong further explained.
When asked whether the incident would affect the visit of Prime Minister Hun Sen scheduled on January 7, Kuong responded that there is no change to the arrangement.
From Jan. 7 to Jan. 8, Hun Sen will be in Naypyidaw at the invitation of Myanmar junta chief senior general Min Aung Hlaing, who seized power in February 2021. His visit has received a backlash of criticism from both the people of Myanmar and international observers.
The prime minister defended his plan to meet with Myanmar's military junta, requesting his critics to give him a chance to solve the crisis while explaining that his visit was not about recognizing the junta but just a normal diplomatic routine.
Related Articles