Two Former Opposition Party Members Are Arrested on the Same Day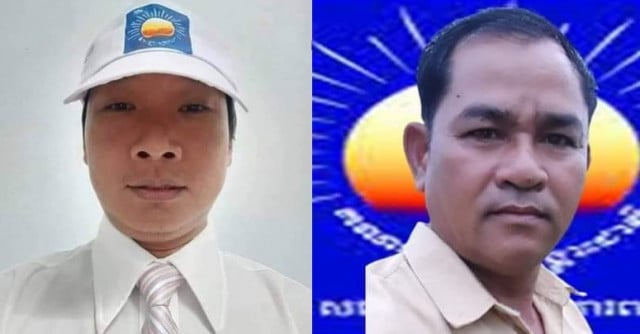 Both Tum Bunthorn and Lak Kien appeared in Phnom Penh Municipal Court and were sent to Prey Sar Prison
PHNOM PENH--Two former opposition members were arrested in late September, raising concerns among political activists and civil society in Cambodia.
Tum Bunthorn, who is a former member of the now-disbanded Cambodian National Rescue Party (CNRP), was arrested in Phnom Penh on Sept 29, 2021. Lak Kien, a former CNRP commune chief of Bit Traing Commune in Prey Nop District, Preah Sihanouk Province, was arrested at his wife's home in Takeo Province and sent to the Phnom Penh Municipal Court.
Deputy Prosecutor Plang Sophal, spokesman for the Phnom Penh Municipal Court, said that the arrest of Bunthorn was in accordance with an arrest warrant issued by a judge.
According to Sophal, the Phnom Penh court had already sentenced Bunthorn to one year and eight months in prison, a prison term he did not serve as he had fled to Thailand. When he returned to the country, he was arrested by the authorities to serve his sentence.
Bunthorn was charged with incitement to cause social insecurity, Sophal explained, because in 2020 he had declared and amplified the statement of Sam Rainsy, leader of the opposition group abroad, regarding suspending paying off debts to banks, and resuming payments when the economic situation created by the pandemic would get better.
This is the second time that Bunthorn has been convicted. He was first arrested in 2019 and sentenced to one year and eight months in prison on charges of inciting social unrest, charges similar to those stated for his second conviction. In the first case, he had echoed the appeal of Rainsy and other leaders of the former opposition party to people in the country to eat noodles together—a movement known as noodles of unity and solidarity.
In the case of Lak Kien, he has been charged with public fraud. The authorities said they have recently discovered that, during his tenure as commune chief, he had issued fake documents regarding land. He has been charged with falsifying public documents.
Lawyer Sam Sokung on Oct. 1 said that Bunthorn's family as well as Kien's family have requested his help to defend them in court. He intends to visit the two defendants on Oct. 4 at Prey Sar Prison where they are incarcerated, he said.
"If they agree to rely on me to defend them, I will submit a letter to the Phnom Penh Municipal Court requesting their release on bail," Sokung said.
Long Ry, a senior opposition official and former lawmaker, described the arrests of Bunthorn and Kien as political intimidation meant to demoralize the public as well as activists. Through his Facebook page, he called from abroad for national and international organizations to follow up on the cases of the two incarcerated men.
Am Sam Ath, LICADHO's human rights official, said that the arrest of local opposition members or activists has come after a heated exchange of words between senior ruling party and opposition politicians. He noted that, when veteran politicians clash, local opposition activists often get arrested, and that this is a recurring outcome.
"As a civil society, we are concerned about human rights," Sam Ath said. "The arrests of opposition activists will lead to further criticism as human rights issues remain tense."
However, Chin Malin, a spokesman at the Ministry of Justice, described the arrests as law enforcement, stating that the court had clear evidence to carry out such arrests.
Malin also told civil society groups to find exculpatory evidence if they wanted to help the opposition activists. "If [the authorities] are accused of persecuting activists and there is no legal evidence to acquit them, it will not help," he stressed.
Related Articles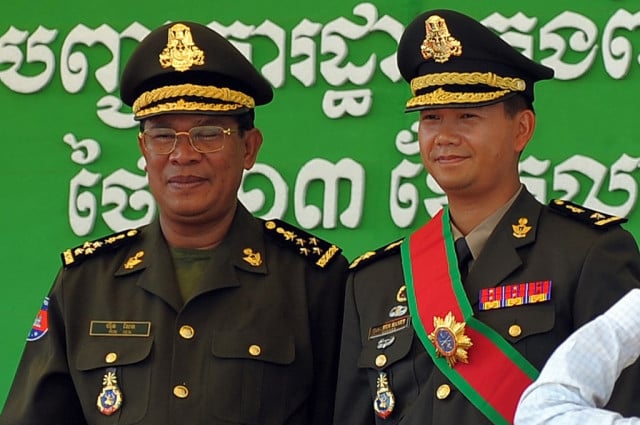 December 12, 2021 1:18 PM