Two Kampong Chhnang Police Officers Jailed over Land Grabs in Flooded Forest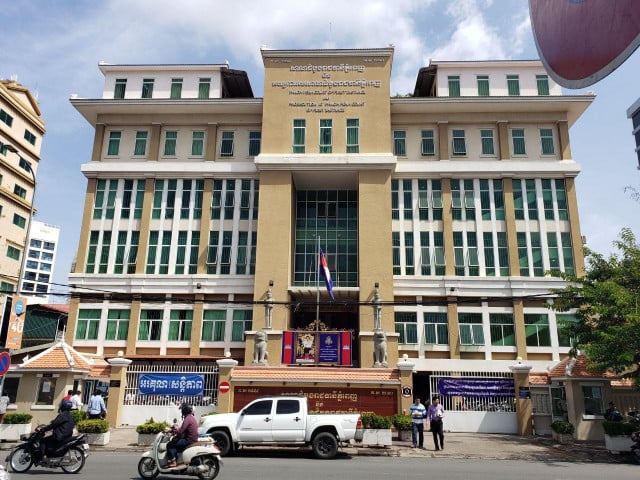 The pair of police officers have been detained in Prey Sar Prison while an investigating judge assesses how to proceed—the two were questioned by the Anti-Corruption Unit earlier this month
PHNOM PENH--Two Kampong Chhnang provincial police officers were remanded to Prey Sar Prison on Dec. 19 by Investigating Judge Koy Sao after the officers were charged with grabbing state land in the flooded forests of the Tonle Sap region.
Deputy Commissioner Sum Socheat and Director of Interventions Keo Narun have been sent to prison for allegedly destroying and illegally occupying flooded forestland in the Tonle Sap region—assets which Judge Sao has said the pair failed to declare, adding that the pair now stand accused of money laundering from 2017 to 2021.
Judge Sao said that this was a criminal offense and punishable under the provisions of Article 608 of the Penal Code, Article 88 of the Law on Fisheries, Articles 32 and 38 of the Law on Anti-Corruption, as well as Articles 3 and 28 of Amendments to the Anti-Money Laundering and Terrorist Financing Law.
The court ruling comes after Sum Socheat and Keo Narun were summoned by the Anti-Corruption Unit on Dec. 16 for questioning in connection with the occupation of flooded forestland in three areas across Kampong Leng district, Kampong Chhnang province—an area where clearing forests is illegal.
On Nov. 28, Prime Minister Hun Sen called on officials involved in illegal land grabs to be accountable, especially for the flooded forest land of the Tonle Sap region. Officials who pleaded guilty to encroaching on flooded forest land will be pardoned but remain convicted.
Illegal land grabs amounting to more than 40,000 hectares around the Tonle Sap Lake have been detected, according to authorities' report.
Related Articles
December 20, 2021 9:59 AM