Two Millennium-Old Khmer Artifacts Come Home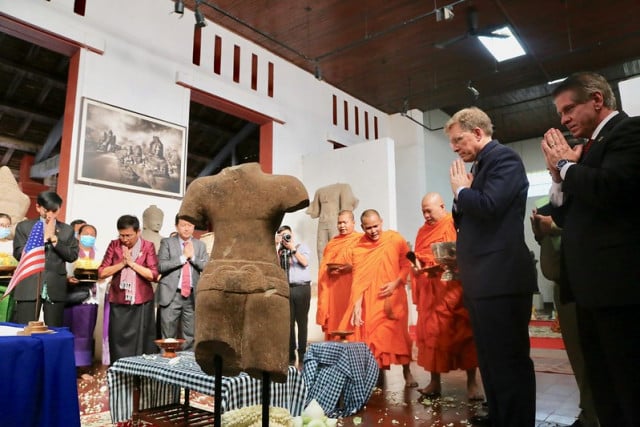 Sao Phal Niseiy
April 4, 2020 2:18 PM
They were identified as stolen and returned by the US authorities
The Ministry of Culture and Fine Arts on April 3 welcomed at the National Museum the torsos of two Angkorian sandstone statues, which were repatriated to Cambodia from the United States with the assistance of the U.S. authorities, according to a U.S. Embassy press release.

Seized in 2005 and 2017 respectively, the artifacts' journey was traced back to Thailand from which they were imported to the United States in 1992, an antiquity expert evaluating their fair market values at $75,000 and $120,000 respectively, the press release read.

The first artifact is the torso of a sandstone statue wearing a sampot, which is a traditional Khmer garment. Dating from the 11th century, it is sculpted in the Khleang style. According to the press release, the torso became the object of an "administrative seizure in 2017," having been discovered through Homeland Security Investigations at an auction house in California. The piece was shipped to the United States in 1992 from Bangkok.
The second artifact is a large sandstone torso of an unidentified deity dating from the 10th century. It was found during the "criminal seizure" of a shipment from Thailand to the United States in September 2005, according to the US Embassy press release.

"On every return of Khmer artifacts from abroad, it is a testament to the fact that a full cooperative and peaceful partnership exists, the result of efforts by the Royal Government of Cambodia and the United States government to make possible the return of the statues that have left the country," Phoeurng Sackona, minister of Culture and Fine Arts, said at the ceremony, according to the press release.

"Despite the global health emergency and fight against the COVID-19 coronavirus, the Khmer statues have been returned to our homeland and this is a great boon to the nation," she said.

During the ceremony, US Ambassador W. Patrick Murphy said that the statues were repatriated under the Memorandum of Understanding signed in 2018 by Cambodia and the United States regarding the "Imposition of Import Restrictions on Categories of Archeological Material of Cambodia."

Murphy added that this year marks the 70th anniversary of the establishment of diplomatic relations between the two countries.
Jazmyn Himel contributed to the story.
Related Articles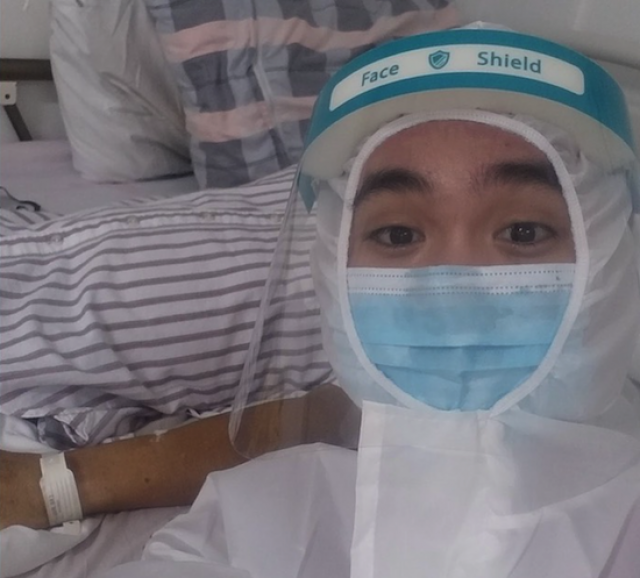 November 6, 2023 11:55 AM