Two New Cases of COVID-19 Are Identified in Cambodia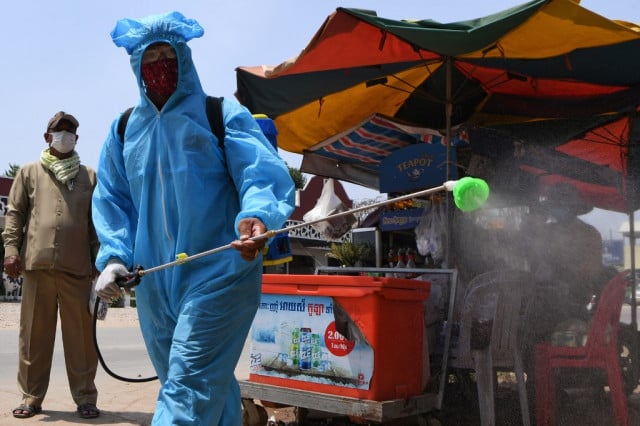 This brings to 122 the number of cases in the country since the start of the pandemic

PHNOM PENH--The Ministry of Health on Sunday (April 12) reported that two new Novel Coronavirus (COVID-19) cases have been detected in the country. Two recoveries from the disease were also confirmed Saturday (April 11).
"Two new cases of COVID-19 were identified on April 11 involving a 24-year-old Vietnamese woman and her husband, who is a 50-year-old Canadian," Or Vandine, spokesperson for the Ministry of Health, said in a press release. "Both of them have been put under treatment at Chak Angre Krom Hospital."
In the meantime, two patients—a 34-year-old and a 58-year-old Malaysian men who have been carrying out missionary work in Kang Meas District in Kompong Cham Province—have made a full recovery from the virus.

Cambodia has so far confirmed 122 cases of COVID-19. Among them, 77 patients have recovered while the other 45 remain hospitalized. The disease has claimed no life in the country.

In her statement on Sunday, Vandine called upon people across the country to strictly follow the government's instructions in order to prevent the spread of the virus during the Khmer New Year celebrations—the three-day national holiday starting Monday.

"The ministry would like to urge our people not move around during the upcoming new year [holiday] and to practice social distancing as well as good personal hygiene," Vandine said.

As of Saturday (April 11) more than 1.7 million cases of the coronavirus had been confirmed globally with a death toll of more than 100,000, according to the Johns Hopkins University's Center for Systems Science and Engineering.
Related Articles