Two New COVID-19 Cases Are Detected by the Cambodian Health Authoritie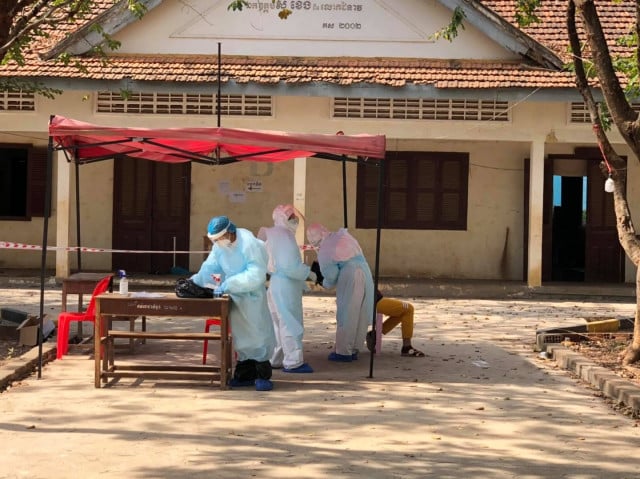 Both cases involve people returning from foreign countries
PHNOM PENH--The Ministry of Health on Jan. 24 reported that two new cases of COVID-19 had been identified in the country.
The first case involves a 57-year-old Cambodian woman who returned from the United States via South Korea, according to the Ministry of Health's press statement. She has been placed under treatment at the Chak Angre Hospital in Phnom Penh.
The second patient is a 26-year-old migrant worker who tested positive for the coronavirus as he was coming back from Thailand. He is now hospitalized at Banteay Meanchey Referral Hospital.
In the meantime, two COVID-19 patients have made a full recovery and been discharged from hospital, the Ministry of Health said in its statement.
These latest infections have brought to 458 the number of COVID-19 cases identified countrywide since the start of the pandemic one year ago, with 405 recoveries and 53 patients still under care. No death has been attributed to the coronavirus in the country.
According to the Coronavirus Resource Center at the John Hopkins University of Medicine in United States, 98.7 million cases of COVID-19 had been identified worldwide as of Jan. 24, with the number of deaths due to the disease exceeding 2.1 million.
Related Articles