Two New COVID-19 Cases in Phnom Penh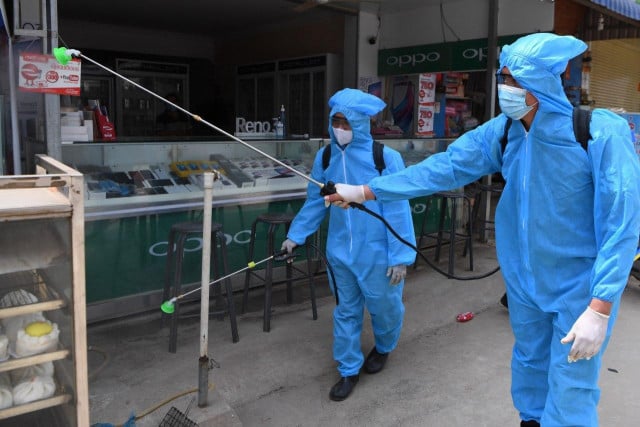 Phoung Vantha
April 8, 2020 2:42 AM
The Ministry of Health has today announced that a Cambodian couple have both tested positive for the virus.
Ministry of Health on Wednesday identified two new cases of the Coronavirus Disease 2019 (COVID-19) bringing the total number of confirmed cases to 117.
According to the Ministry of Health, a 47-year-old husband and his 45-year-old wife who are living Chroy Changva district, Phnom Penh have tested positive for COVID-19. Both are currently being treated at Chak Angre Health Center.
The ministry has claimed that the couple likely caught the virus from one of the man's Chinese friends who recently left Cambodia and returned to China on April 3.
In a statement, the ministry added that the Chinese man also tested positive for COVID-19 in China. His Vietnamese girlfriend tested positive with COVID-19 on April 7.
Five more Cambodians have also made full recoveries, with the total number of COVID-19 patients being discharged rising to 63 as of April 8.
Related Articles