Two Women Demand to Be Taken off the List of Most Influential Women of Transparency International Cambodia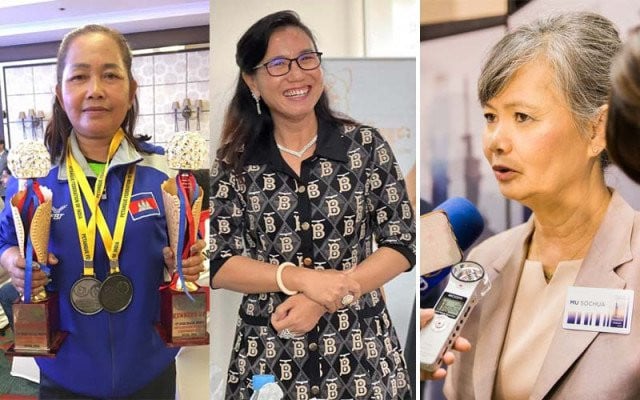 They say the name of a former opposition leader on the list renders the process political
PHNOM PENH--Two women selected to appear on the list of Transparency International Cambodia's 10 most Influential Women in 2021 have demanded to have their names removed.
Petanque player and award winner Ke Leng and Keo Mom, director of Ly Ly Food Industry Co. Ltd and the head of the Cambodia Women Entrepreneurs Association, have asked to remove the videos of their interviews conducted by Transparency International Cambodia (TI Cambodia), having been selected to appear on the NGO's list of the country's most influential women.
Reached by phone on March 11, the two women said to consult their Facebook pages to find out what had prompted them to decline appearing on the list. In their statements on social media, they both say that their decision was prompted by the fact that Mu Sochua, vice president of the former opposition party Cambodia National Rescue Party (CNRP) appears on that list, and that they don't want to get involved in politics.
Leng and Mom said that the March 15 event that was to be held at Hotel le Royal in Phnom Penh and during which the 10 most influential women were to be honored had been cancelled.
Several attempts to reach Transparency International Cambodia representatives on March 11 and 12 to confirm this were unsuccessful.
In 2021, TI Cambodia organized a program to select the 10 most influential women in Cambodia. The women selected were then interviewed in a video so that they could share their experience and speak of their contribution to the country.
Before the names of the 10 women were released publicly, TI Cambodia shared the list with those selected. Seeing Mu Sochua's name on the list, Mom and Leng asked to be taken off the list, they said.
In her statement on Facebook, Ke Leng said that she was told this influential-women initiative did not involve politics. "I request [TI Cambodia] remove my interview video and remove it in any form," Leng said in a letter dated March 9 sent to Pech Pisey, executive director of TI Cambodia in which she said she would not attend the March 15 event.
In a letter on her Facebook page, Keo Mom explained that she had agreed to give an interview to TI Cambodia because she wanted to promote the small and medium-sized enterprise sector in the country so these enterprises can grow and contribute to the Cambodian economy in line with government policies.
Mom stressed in her message on Facebook that she had no goal or views as to politics or supporting opposition-party individuals.
"Mr. President of Transparency International Cambodia, please remove my image from the trailer… and do not link me…a legitimate entrepreneur in a society who is filled with peace and development, to the image or the actions of political figures of the former CNRP or any opposition party," she wrote in her letter dated March 9.
The 10 women on the list included Chak Sopheap, executive director of the Cambodian Center for Human Rights (CCHR).
After learning the withdrawal of the two candidates, she wrote on CCHR Facebook page that it was difficult for influential women in Cambodia when politics was leading to sectarian divisions to the point of not being able to have prominent women appear in a single video.
According to the list obtained from one of the women on the list, TI Cambodia's 10 most influential women for 2021 were to be: Chak Sopheap; Chea Veasna, Cambodian attorney and honorary board member of the Harpswell Foundation; Im Rachna, deputy editor in chief of Radio France International (RFI); Kann Vicheika, independent journalist; Ke Leng, petanque player and award winner; Keo Mom, director of Ly Ly Food Industry Co. Ltd and head of the Cambodia Women Entrepreneurs Association; Lim Solinn, former country director of Oxfam; Mu Sochua, former CNRP vice president; and Noun Phymean, executive director of the People Improvement Organization.
Related Articles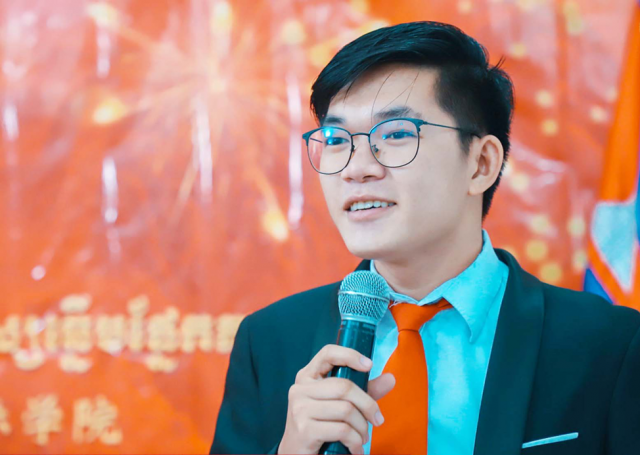 December 3, 2020 12:07 PM