Tycoon Kong Sang Selected as New GMAC President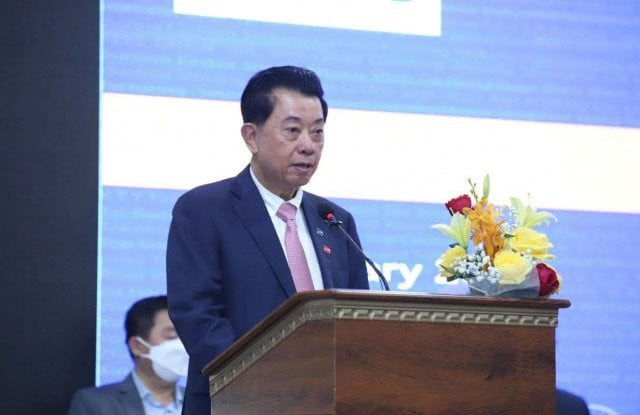 Cambodia's garment sector is slowly recovering from the COVID-19 pandemic, but the Garment Manufacturers Association in Cambodia (GMAC) have just elected tycoon Kong Sang as new president
PHNOM PENH--Tycoon Kong Sang was elected as a new president of the Garment Manufacturers Association in Cambodia (GMAC) on Jan. 15 at the association's annual general meeting.
Sang was a vice president of GMAC prior to the election, but has said that he is committed to further strengthen support for Cambodia's garment sector.
Ath Thorn, president of the Cambodian Labor Confederation, welcomed GMAC's new mandate and said he hopes to see fruitful results for garment workers under the new president's auspices.
"I don't really expect things to get better if the leaders of the association still use the previous mechanisms such as unilateralism rather than mediation. If he thinks only about employers' interests and continues to find a way to ban workers' ideas, [nothing will improve]. However, if he comes to peacefully negotiate with workers, it'll be great," said Thorn.
Labour Minister Ith Samheng said the garment and textiles sector is crucial to Cambodia's economy, with GMAC having operated in the country since 1996 to promote the interests of investors in the sector.
"We are very proud of GMAC has worked closely with the Ministry of Labor, the Ministry of Commerce, relevant ministries, institutions, international labor organizations, unions and social partners to contribute significantly to the socio-economic development of Cambodia," he said.
According to a report by the General Department of Customs and Excise, in the first nine months of 2021, garments exports amounted to $8.24 billion, an increase of about $843.4 million or 11.4 per cent compared to the same period in 2020.
Related Articles