Ukrainian Deminers to Arrive in Cambodia Next Week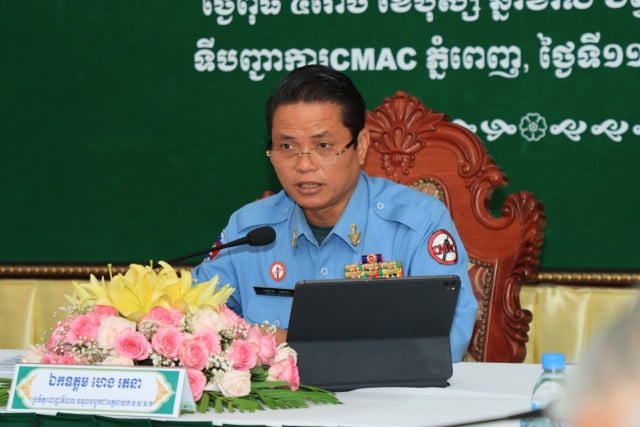 PHNOM PENH – Ukrainian deminers will stay in Cambodia for a week of training which will start on Jan. 21.
Fifteen trainees from the State Emergency Service of Ukraine will take part with three experts from the Cambodian Mine Action Centre (CMAC), its director-general Heng Ratana said.
CMAC will provide training on demining technologies, particularly a Japan-made mine detection device called ALIS (Advanced Landmine Imagining System).
The Cambodian government is cooperating with Japan through the Japan International Cooperation Agency to organize the training.
The decision to provide mine detection training was made in November in a phone call between Cambodian PM Hun Sen and Ukrainian President Volodymyr Zelensky.
CMAC said in December that there would be more training in April.
This would take place with another team of experts in Poland due to safety principles and training requirements.
Related Articles