UN Report Highlights Resettlement Failings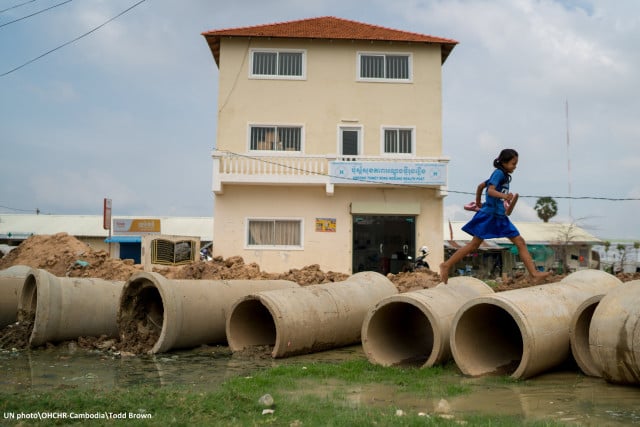 New sites lack roads, power, water and food security
PHNOM PENH--Most people evicted from their homes for resettlement elsewhere face a host of issues such as water, sanitation, food security, roads, electricity, health and education services, a UN study says.
The United Nations High Commissioner for Human Rights (OHCHR) "Study on the Human Rights Situation of Communities Living in Resettlement Sites in Cambodia" report looked at 17 resettlement sites in Phnom Penh and eight provinces.
The UN body said it spent two years on the empirical and comprehensive study.
The report found that on multiple occasions resettlement sites were in places that made it hard for affected populations to enjoy their other rights.
Evicted communities were sent to resettlement sites before infrastructure and services, in particular provision of portable water, sanitation, food security, roads, electricity, health and education services, were in place.
Representative of the United Nations High Commissioner for Human Rights in Cambodia Pradeep Wagle said at the launch of the report that authorities should first ensure that basic services are established in resettlement sites.
"The report also found that resettled households were not provided sufficient notice of relocation and were not given adequate time to plan and prepare for relocation," Wagle said.

Soeung Saran, the executive director of NGO Sahmakum Teang Tnaut said the organization had studied how the authorities use violence to evict people. His team found a similar case in the OHCHR report.
"We found similar eviction and relocation of people to the new places without enough infrastructure such as schools, hospitals, and roads that cause people suffering in the new places. Citizen right in housing is not fully respected and protected," Saran said.
Touch Samphorn, 69, said that he had lived around Sovanna market since 1993 on 3m by 8m. He got compensation and was relocated to Bonteay Sleuk in 2020 with another 87 families.
"For the new place, there are health care centers and school but a bit far away. It's not easy to start a new life at a new place. I need to build a new house and start my small business with little money," Samphor said.
He said that in Phnom Penh, his neighborhood was decent because he could sell groceries to support his family and pay for electricity. In his new place, he needs to pay a lot for clean water but the electricity is fine.
Met Measpheakdey, Phnom Penh spokesman and Chin Malin, Ministry of Justice spokesman could not be reached for comment.
Cambodia Centre for Human Rights executive director Chak Sopheap said the report highlighted important linkages between the right to adequate housing and other fundamental human rights.
"There is a clear interdependence between the right to adequate housing and the enjoyment of other human rights including the right to education, the right to work, and the right to the highest attainable standard of health," she said, noting the particular challenges faced by women and indigenous peoples.
OHCHR recommends the government adopts and implements the draft resettlement guidelines annexed to the study and for the creation of an inter-ministerial committee to allow the situation of human rights and resettlement to be addressed through a whole-government approach.
"OHCHR Cambodia believes that the adoption and implementation of these guidelines can and will contribute to the enjoyment of all people, groups and communities to the right to an adequate standard of living," Wagle said.
Related Articles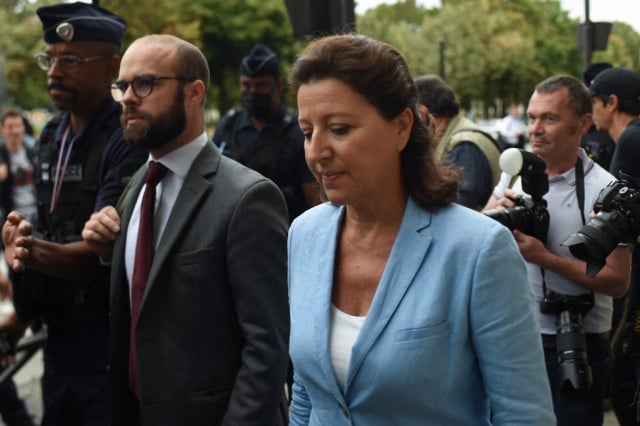 September 11, 2021 5:30 PM