UN Security Council 'silence' on N. Korea missiles 'dangerous', US says
February 21, 2023 8:49 AM
United Nations, United States -- The United States on Monday denounced a "dangerous" lack of action by the UN Security Council on North Korea's missile launches, accusing -- but not naming -- China and Russia of having "forced" the body "into silence."
The reclusive North Korean state test-fired dozens of missiles in 2022, setting security postures in East Asia on edge. It fired two ballistic missiles Monday, 48 hours after it test-launched an intercontinental ballistic missile.
"In the face of unprecedented launches last year, two permanent members forced us into silence in spite of countless DPRK (North Korean) violations," Washington's UN Ambassador Linda Thomas-Greenfield said, referring to vetoes by China and Russia last May of a resolution that would have imposed new sanctions against Pyongyang.
"On this vital matter, silence leads to irrelevance," she added at an emergency meeting of the Security Council.
The 15-member panel's "lack of action is worse than shameful. It is dangerous," Thomas-Greenfield warned, saying the "repeated failures to respond emboldens the DPRK," the official acronym for North Korea, to conduct such destabilizing launches without fear of consequences.
President Joe Biden's UN envoy did not accuse the council as a whole, but laid the blame squarely at the feet of China and Russia, although she did not name the countries out loud.
"The reality is that those who shield the DPRK from the consequences of its escalatory missile tests put the Asian region, and entire world, at risk of conflict," Thomas-Greenfield said.
She noted that thanks to sanctions approved by the Security Council in 2017, Pyongyang "refrained from any major provocations for nearly five years" and also engaged in dialogue with the West.
Even if permanent members of the Security Council continue to block action, the United States will nevertheless propose the adoption of a statement condemning North Korea's launches, Thomas-Greenfield said.
Several other members expressed condemnation of Pyongyang's provocations.
"If we remain silent for fear of further provocations, that will only encourage rule breakers to write the playbook as they like," Japan's UN ambassador Ishikane Kimihiro said.
"We have to face facts: the current escalation is dangerous," France's Nicolas de Riviere added.
The question is simple, he said: "Can this council accept that North Korea becomes a nuclear state?"
Russia meanwhile pointed the finger at joint US-South Korean military exercises for the escalation, with the country's deputy ambassador saying the "United States and its allies have special responsibility in this situation."
"Constant Security Council meetings on North Korea issues in a situation where individual members of the council are not ready for constructive dialogue and only want to criticize DPRK are not conducive to resolving the situation," added Dmitry Polyanskiy.
The Security Council's last display of unity on the issue came in 2017.
Under the administration of then-president Donald Trump, the United States led the council to adopt three resolutions imposing sanctions on Pyongyang after missile and nuclear tests.
© Agence France-Presse
Related Articles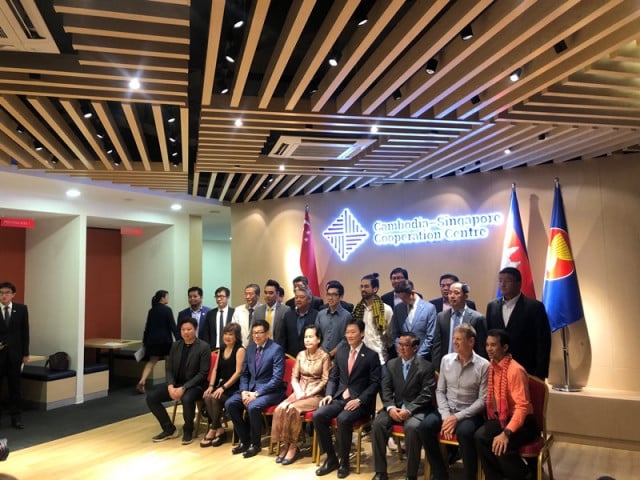 December 18, 2019 10:20 AM