Uncle Suon Has SEA Games Dream Fulfilled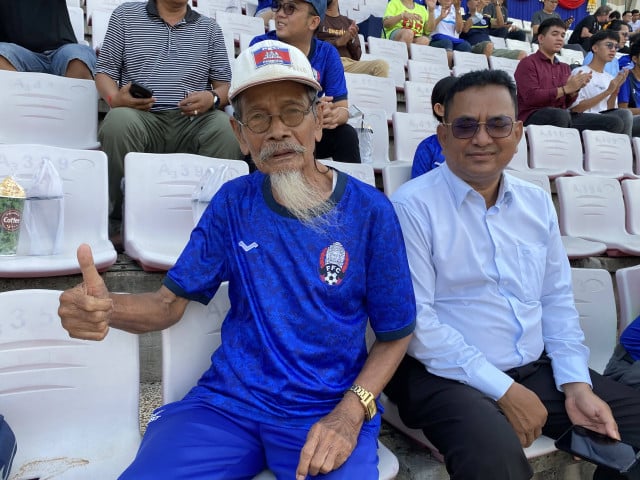 PHNOM PENH – Watching the SEA Games in his home country has been a dream of Oum Suon, 87, a diehard supporter of Cambodian football and other sports since the 1970s.
The dream came true on April 29 when he saw the football match between host Cambodia and Timor-Leste when Cambodia took three points in the Group A opener at Olympic Stadium.
Being fit and strong, he was able to watch the match in person and that made him happy and excited.
"I'm very thrilled and almost tearful. I promised myself I would live until the SEA Games so that I can rest in peace," he said, hoping that he could live longer to watch more events.
Suon said he would follow every game during the Games, especially football. He is also a fan of Khmer boxing.
"I used to play football at the local level in the past. That's why football is my favorite sport," he said.
He said also that there were more spectators now than in previous eras, with stadiums full or almost full for matches.
The 32nd SEA Games will officially open on May 5 and run until May 17.
Related Articles