Undertaking a Tourism Degree in the Time of COVID-19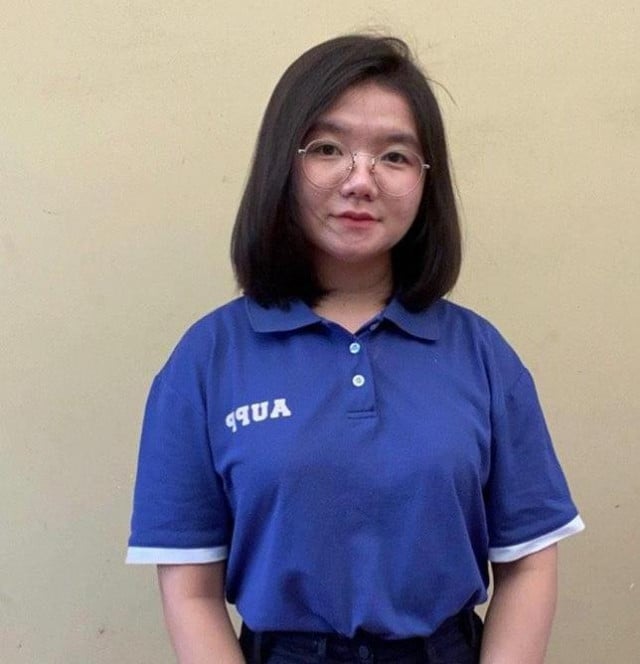 Him Imrorn
September 9, 2020 9:24 AM
Growing up in Siem Reap, Cambodia's most popular tourist destination, Sin Saknitta long saw the benefits to studying Tourism and Hospitality Management. Now enrolled at the American University of Phnom Penh, Saknitta shares her experiences and expectations for the tourism sector.
Him Imrorn: Talk us through your studies—what does Tourism and Hospitality Management consist of as a degree?
Sin Saknitta: Tourism is the world's largest industry, so for me it involves travel planning, including attractions and transportation, while the hospitality element is more focused on accommodation and Food & Beverages (F&B). In short, it's the service industry, where you serve people who travel far from home and make sure they have a good time.
Working in the tourism industry was always my dream job since I was young. I am from a place where tourists around the world wish to come, Siem Reap. Growing up seeing the rapid growth within this worldwide industry made me curious about the bigger picture of how this industry works.
Tourism and Hospitality Management (THM) provides us with endless opportunities to learn more about the world we are living in. Since I am very passionate about traveling and want a job that combines travel, I decided to pursue this major—I want to see people get the most from their travels and leave a positive impact.
Him Imrorn: So what are the curriculum and prospective careers people can get up their graduation? Is it what you had expected before choosing this major?
Sin Saknitta: The program that I have been studying consists of both business and THM courses, which cover many functional areas of business, including marketing, accounting, finance and management. We also profoundly study the standard body of knowledge in the tourism and hospitality sectors, including eco-tourism, travel the world, sustainable tourism, hotel management, meeting and convention, F&B, international hospitality, event management, spa facilities and destination management, as well as health and wellness tourism.
Usually, THM graduates are expected to become managers, leaders, and entrepreneurs in hotels, resorts, attractions, tour companies, airlines, cruise lines, event planning, restaurants, NGOs, special interest groups, and Cambodian and international organizations such as the Ministry of Tourism, the Cambodia Tourism Federation, the Pacific Asia Travel Association, and the United Nations World Tourism Organization, so the opportunities are very varied.
Back in the past, I never expected this major to be this critical. My perspective of THM was only the study of interaction within people and the attraction to tourists. Until I pursued a bachelor's degree in this subject, I could see the strong ethical values on how these organizations operate. There are countless basic understandings that this major could prepare us to become an excellent manager or a successful entrepreneur.
Him Imrorn: You emphasized that THM is critical, so what sort of challenges have you encountered so far?
Sin Saknitta: THM is abstract. For example, a professor gives us a lecture about coastal cliffs in Australia as a great attraction. As students, we're required to use a lot of imagination, because we have never been there and never experienced it.
We learn the theory on how to satisfy customers, but we will never know what they are going to ask, and we cannot guarantee that our response will give them a good impression. There are certain principles we cannot learn to help us deal with those new challenges. In THM, every day is a bit different. It could be a different language, culture, or expectation. Studying THM is not the same as mathematics, where one plus one equals two—THM involves lots of moving parts where you can deal with the entire world.
To be prepared for overcoming all obstacles in class and workplace, as THM students, it is crucial to make sure that the theory we learn is directly getting through our minds and flexible enough to satisfy people from different backgrounds.
THM requires lots of research, principles, best practices, and new things to learn. Since THM is essential to Cambodia, to Southeast Asia and the rest of the world, people must understand the industry and perform it well. THM is a highly competitive industry. People from Europe, America, or Africa can travel to other parts of the world to have fun as a tourist. So, Cambodians must be very knowledgeable, experienced, and very dedicated to completing many levels.
We want tourists to have a great time traveling in our country and when they return home, they will leave a good impression, as well as spreading a good message for us and wishing to visit us again.
Him Imrorn: In your perspective, do you think that THM is important for Cambodians? Why?
Sin Saknitta: Basically, THM is a specific type of business, and it is also a successful industry in Cambodia—it genuinely needs the involvement of our young Cambodians. The most challenging part of THM is attractions, which are based on two things—natural and cultural attractions. Our country has it all.
For natural attractions, we have Tonle Sap Lake, waterfalls, national parks, beaches, islands, the Mekong River, and many more. We also have the world's largest religious site, Angkor Wat, which is globally recognized as a cultural attraction. We have all the resources, but we need to guarantee we're using those resources without damaging them and to make sure that it is available for hundreds or thousands more years.
Him Imrorn: COVID-19 has had a severe impact on the tourism sector in Cambodia with an unprecedented decline in foreign tourists and the Ministry of Tourism has predicted that it could take years to bounce back, so would you still encourage the young generation to opt for this major?
Sin Saknitta: In my perspective, the pandemic does not affect only the tourism sector, but every business is suffering. The climate of COVID-19 holds us back because crossing borders is prohibited, transportation is shut down and people are losing money, so they do not have money to travel either.
However, when the pandemic is gone, people will keep moving again because human nature has not changed. The world is connected. Human nature enjoys movement, and we have curiosity in our DNA. People have a sense of belonging to people from other places, and we cannot stop people from traveling. Watching Angkor Wat on a screen will not be the same as physically being there.
The trend of wanting to escape the quarantine is getting stronger because people wish to start traveling again to spend more time with their friends and family. For the young generation, I would prompt them to prefer the major that they are truly interested in, because you will have a sense of motivation doing what you want to do. And if you prefer to enroll in THM programs, then do it. You will have another four years to come up with the right plan to recover from this pandemic. Those who can plan ahead will perform better than others.
Him Imrorn: What characteristics do THM students need to succeed?
Sin Saknitta: As a tourism student, you need to be oriented, polite, friendly, considerate, empathetic and you need to have a desire to serve people. You want to see people having a good time, and you want your customer to be satisfied. Plus, it would be best if you were passionate about this field because tourism is all about experiences.
There are certain things that you need to consider. Besides class theory or skills like leadership and teamwork, you require a mixture of soft and hard skills. You should listen well and be flexible with multi-problem-solving. While studying, you can work part-time or do internships to get the sense of how this industry runs. Experience and knowledge will boost your confidence to do well in this major.
Related Articles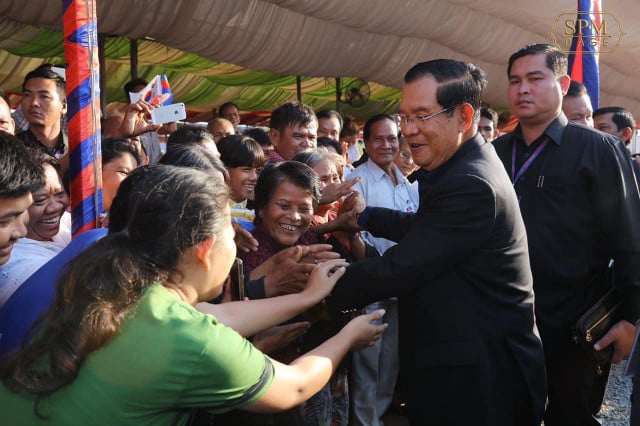 February 11, 2020 10:31 AM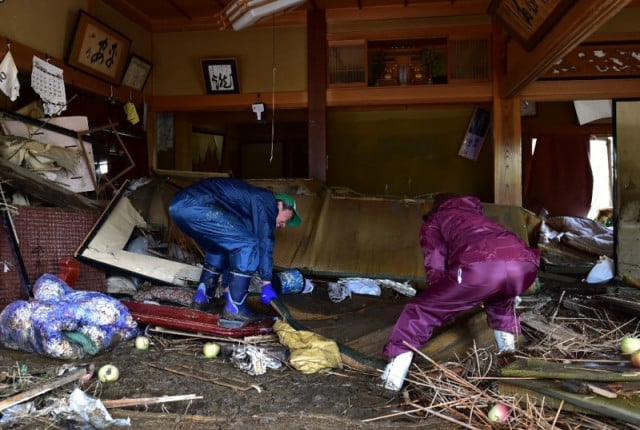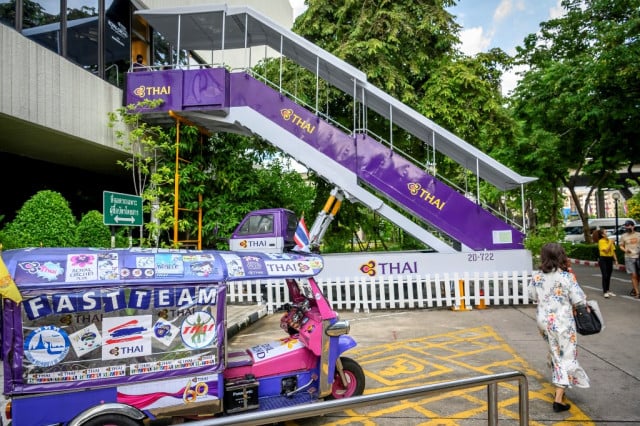 September 13, 2020 9:01 AM