The OHCHR Calls for Cambodia to Stop Measures against Activists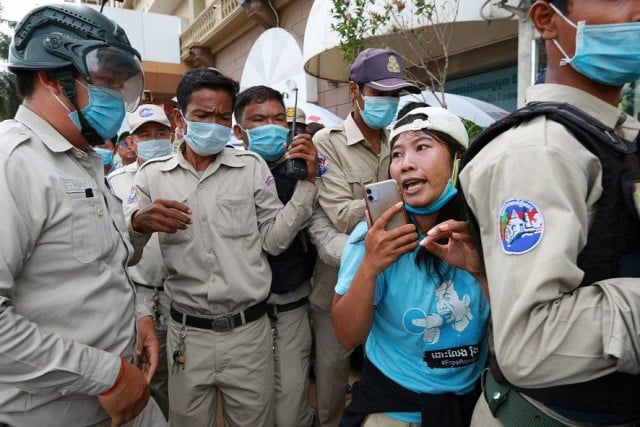 Phoung Vantha
September 11, 2020 1:52 PM
Cambodian government spokesperson responds that the authorities mean to maintain order
The United Nations' Spokesperson of the High Commissioner for Human Rights (OHCHR) on Sept. 11 issued a statement calling on the Cambodian government to put an end to measures taken against human-rights and environmental-rights activists over the last few months.
Since trade union leader Rong Chhun was arrested on July 31, the statement read, "we have documented the arrest of 24 human rights defenders in Cambodia [with some of them later released]…Numerous individuals have also reported receiving threatening phone calls, including death threats, if they don't cease their human rights activism, and have reported that they are being followed.
"We have also witnessed the unnecessary and excessive use of force by security forces against women demonstrators on at least five separate occasions in recent weeks…The current situation marks a deepening of the Government's intolerance to dissent and repression of the rights to freedom of expression, peaceful assembly and association. It is mainly directed at human rights organizations, environmentalists and human rights defenders."
In response to these comments, Phay Siphan, spokesman for the Cambodian government, said in interview on Sept. 11 that the Cambodian government welcomed criticism but strictly prohibits incitement and social unrest, having an obligation to assure security and maintain public order.
Regarding threats made against human rights activists, Siphan said that he could not accept claims that threats had been made against anyone's life, and that there was no concrete evidence of any such threat.
Speaking about the OHCHR spokesperson denouncing the use of excessive force by the police against demonstrators, Siphan said that the OHCHR spokesperson did not know the Khmer language and therefore could not grasp, he said, "the words of criticism, incitement to create unrest [used by the protestors.]"
In any case, Siphan said, the OHCHR spokesperson's request that the government release those in jail and change its policy toward human-rights and environmental-rights activists was just an opinion being voiced.
"[The UN High Commissioner for Human Rights] does not have the authority to issue orders to the Cambodian court and no authority to dictate to the Royal Government of Cambodia," he said.
The arrest of Muong Sopheak, a member of the Khmer Student Intelligent League Association, on Sept. 10, brought to 15 the number of people from youth and environmental groups recently arrested in the country.
"The Cambodian authorities' latest wave of arrests of activists shows a highly disturbing disregard not only for freedom of expression and assembly, but for land rights and the environment," said Phil Robertson, deputy Asia director for the NGO Human Rights Watch (HRW) in a report posted on Sept. 11 at the HRW website.
During the 45th UN Human Rights Council session starting on Sept. 14, Rhona Smith, the UN Special Rapporteur on the situation of human rights in Cambodia is expected to present her annual assessment of the human rights situation in Cambodia.
Related Articles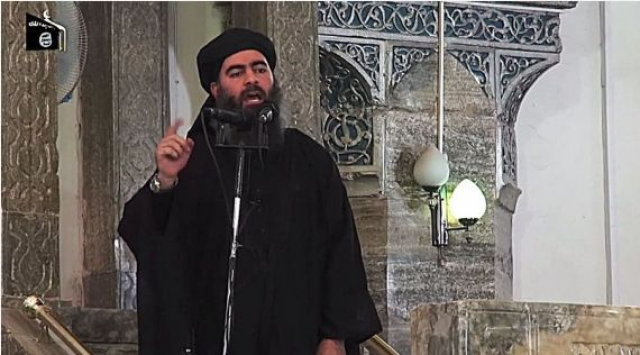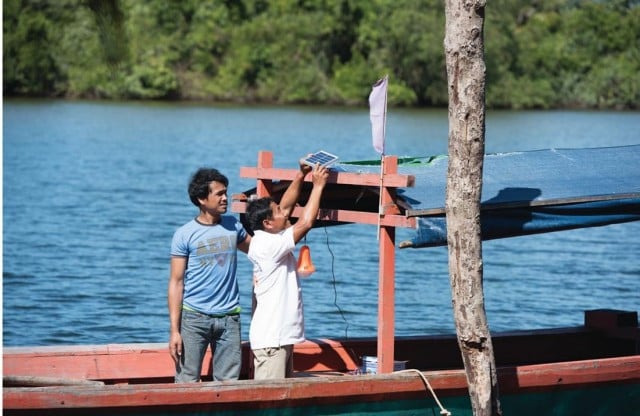 September 10, 2020 9:31 AM