Unions: Low Wages Cause Overtime Overload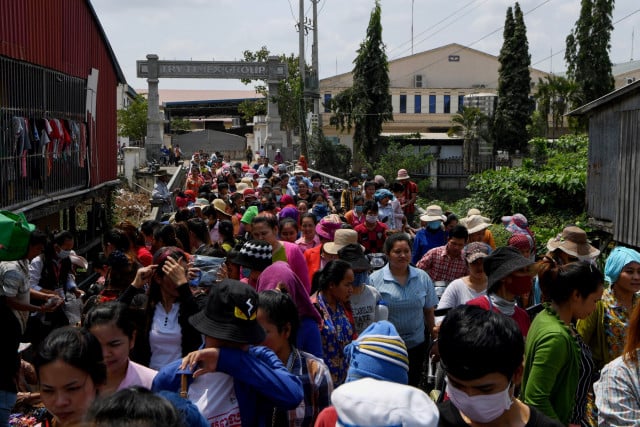 PHNOM PENH – The union representing garment workers say the government and the factory owners should have set a higher minimum wage so that staff do not have to work too much overtime.
They said the $6 rise to $200 in the minimum wage for garment, textile and footwear workers did not seem in line with rising commodity prices and inflation.
Tim Pheap, a 47-year-old factory worker in Kampong Speu province, said she always worked overtime because the more time she worked, the higher her income.
"My salary is not enough, and if I do not work overtime, I will earn less money," she said.
"Goods are now expensive in all respects, so it costs a lot. I have no choice but to work overtime. I'm happy when they let me work overtime because I will get more money."
Only teams needed to work on urgent orders at the factory where Pheap works are allowed to work overtime.
Pheap works overtime until 8pm and gets 1,000 riel or roughly $0.25 per hour. But she does not work overtime every day.
However, she said the boss does not force her to work overtime. If the workers think that they can do it, the factory will let them work for extra hours.
"If we don't feel well, we tell the boss and they will not let us work overtime. They don't force us," Pheap said.
The Ministry of Labor signed off on the new minimum wage for 2023 on Sept. 21.
Phin Sophea, a representative for the Coalition of Cambodian Apparel Workers Democratic Union (CCAWDU), said most workers leave their old factories to work in new ones because the old ones have fewer jobs and less overtime.
He said they do not want to work overtime but must do so to meet their daily expenses as the minimum salary is low.
Even with a salary of more than $190, they face difficulties if the price of goods goes up.
He added that in factories that comply with labor laws, working hours are limited to eight hours per day. In addition, there are bonuses, food, and other travel expenses.
"In my experience, even though factory A, for example, provides eight hours of work per day and never lets the workers work overtime, the workers will leave for factory B, despite knowing that working in factory B is difficult.
"They need money to support their families and to pay the bank. They are willing to work overtime," Sophea said.
There were positives and negatives, but most workers did not think about effects such as health problems. They thought only about making a lot of money, Sophea added.
The union urged the Ministry of Labor and Vocational Training to have good governance by inspecting the workflow of some factories in accordance with the labor law so that factories do not exploit the labor force.
Ministry spokesman Heng Sour said that according to the law, a worker can only work overtime for two hours a day and is not allowed to work more than ten hours a day.
"Factories that use the workers to work overtime for more than two hours are illegal. The ministry does not encourage the workers to work overtime for more than two hours a day."
According to the labor laws, working hours should not exceed 48 hours a week.
Phin Sophea of CCAWDU said some factories force workers to work excess overtime but he asked not to specify which factory.
He said that to reduce the risk of workers being forced to work overtime, the government and employers should pay a fair wage.
"Current workers' wages, compared to normal goods, are not compatible," he said.
"Despite being paid more than $190, the workers can have a decent life if the price of the goods is set at a reasonably low price so that they can reduce the number of hours working overtime."
Related Articles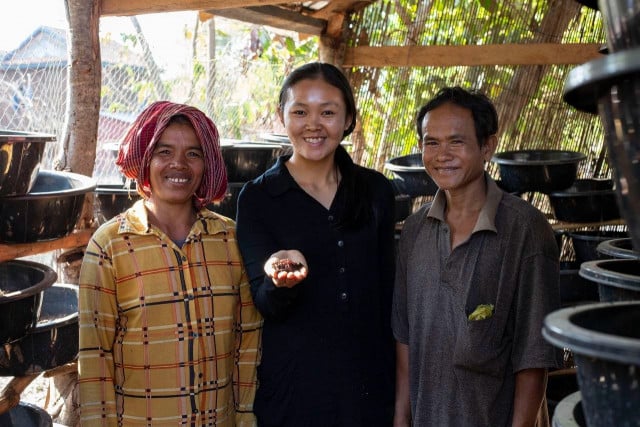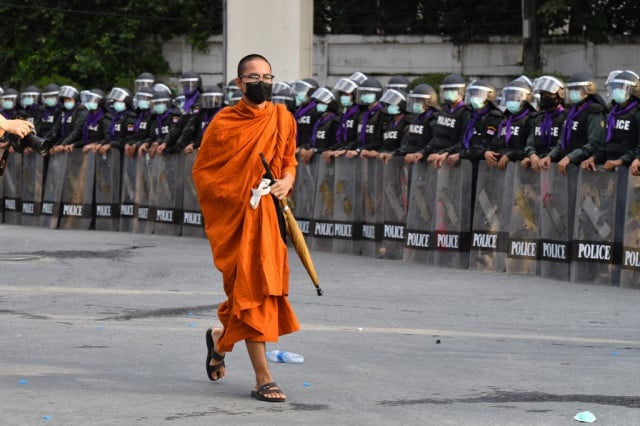 November 18, 2020 9:30 AM