United States Donates $1.5 Million to Cambodia in COVID-19 Assistance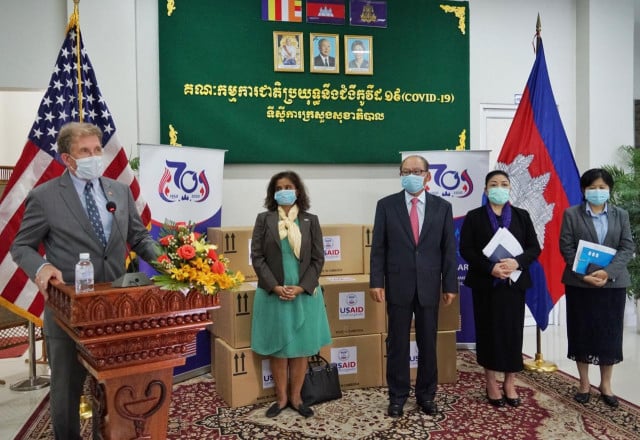 Phoung Vantha
April 28, 2020 6:23 AM
So far the United States has donated $3.5 million to Cambodia's COVID-19 efforts.

PHNOM PENH--The United States on Monday provided an additional $1.5 Million in funds to assist Cambodia in the fight against COVID-19.

The United States has committed over $3.5 million in total to mitigate the spread of COVID-19 in Cambodia, since the beginning of the epidemic, according to a statement from the US embassy in Phnom Penh.

US Ambassador W. Patrick Murphy said supporting Cambodia's response to COVID-19 continues as part of our long-standing health cooperation and partnership with Cambodia.

"Defeating the pandemic is a global challenge and the United States is working both at home and abroad to stop the spread of the disease. Our additional assistance will help Cambodia's health system track the disease, treat those who are sick, and prevent further transmission of COVID-19," he said.

The Royal Government of Cambodia and the United States' government have shared a long history of productive and effective partnership in strengthening health systems, addressing infectious diseases, and improving health outcomes for Cambodians, the region, and the world, he added.

"We continue this collaboration with the Cambodian people with even greater determination in the face of the unprecedented challenges of COVID-19," he said.

The assistance, delivered through the US Agency for International Development (USAID), will fund risk communication, community engagement, infection prevention and control, and laboratory support.

In Cambodia, the US Embassy provides health assistance through an interagency team including USAID, the US Centers for Disease Control and Prevention, the National Institutes for Health, the US Naval Medical Research Unit-2, the US Department of State, and other organizations.

US health assistance helps Cambodia to fight HIV, Malaria, TB and other infectious diseases to improve maternal and child health as well as strengthening the overall health system.


Related Articles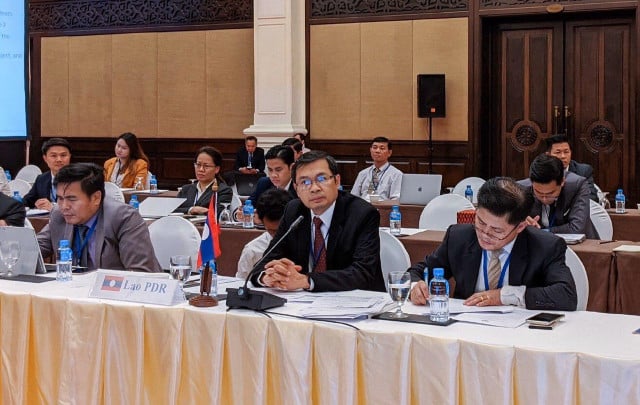 November 27, 2019 1:17 PM