U.S. Ambassador calls for democracy to be restored in Cambodia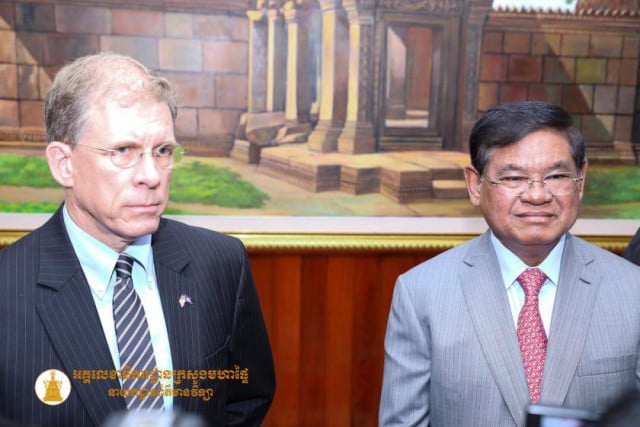 PHNOM PENH--U.S. Ambassador to Cambodia Patrick Murphy on Friday called for freedom and democracy to be restored in Cambodia, where the government has intensified its efforts to prevent key opposition figures from entering the country from exile.

"We noted that the recent detention have denied some freedom for some Cambodians. We hope it can be restored. That would be a good thing for Cambodia, a good thing for the bilateral relationship in Cambodia's international standing as well," Mr. Murphy said.
He made the comment to reporters after emerging from a meeting with Cambodia's Interior Minister Sar Kheng. He urged the government to respective divergence of views among the Cambodian people.
Sar Kheng said Cambodia is a multi-democracy and the government is doing its best to protect peace and stability in the kingdom.
Ambassador Murphy's call for the restoration of democracy and freedom came as the Cambodian government is widening its crackdown on dissent and doing everything it can to block the return from exile of key opposition figures, including Sam Rainsy, acting president of the now-dissolved Cambodia National Rescue Party (CNRP).
Government officials have characterized Rainsy's planned return as a plot aimed at overthrowing the government and thus must be prevented at all costs.
Related Articles