US Ambassador Murphy Suggests that Cambodia Improve its Business Environment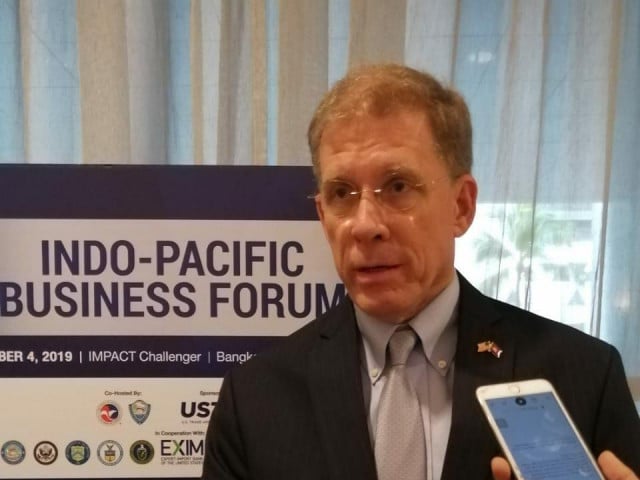 Phoung Vantha
November 6, 2019 10:44 AM
U.S. Ambassador to Cambodia Patrick Murphy said that, while progress has been made, Cambodia needed to take additional steps if the country wants to persuade more American investors to come in.

Speaking to a journalist on Nov. 4 during the Indo-Pacific Business Forum that was held in Bangkok, Murphy said that both sides had to do their share: The United States should have good representatives and offer networking opportunities for the Cambodian side, and Cambodia has to improve its business climate.
Murphy said that there still is room for improvement in areas such as energy supply, the cost of electricity, transparency and corruption. This being addressed will make American investors, he said, "quite willing to invest more and come in bigger numbers.
"American companies do want to come and when they do come, they're going to bring really high standards that are going to help Cambodia with its effort," he said.
However, Murphy added, "[i]t's true that some companies are concerned with Cambodia's lack of progress on governance and human rights."
Regarding China's investment and close political relationship with Cambodia, Murphy would recommend, he said, "to be careful about the arrangements that you make with other countries that might erode your sovereignty and your independence."
More specifically, Murphy said, Cambodia should "have a good relationship with China, but keep your eyes wide open for some of the fine print involved."
Related Articles