US ambassador urges greater liberty for Kem Sokha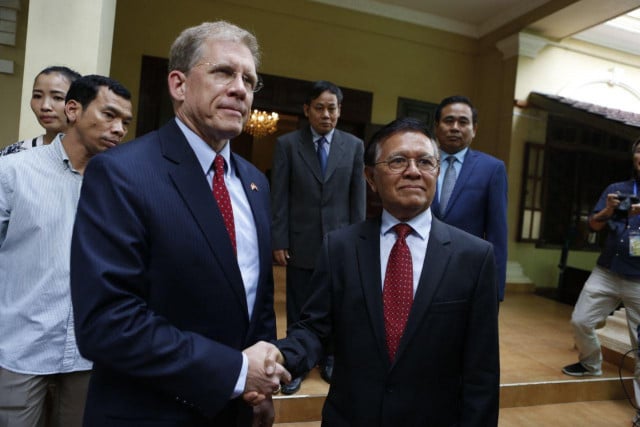 Phoung Vantha and Jazmyn Himel
November 12, 2019 2:15 AM
Murphy says authorities should 'do the same for many other people'

PHNOM PENH — US Ambassador Patrick Murphy has called for more freedoms for opposition leader Kem Sokha whose house arrest was lifted over the weekend.
Speaking after a meeting with the opposition leader on Monday, Murphy urged authorities to "restore Mr Kem Sokha's entire freedoms and liberties, and drop the charges against him."
Authorities should "use this important time and place to do the same for many other people … political party members, in civil society and some of which are journalists."
"We urge that they be freed, that they be allowed to participate so that their voices may be heard."
Such measures will put Cambodia "on the path to be a full multi-party democracy," the ambassador said.
Speaking to reporters after meeting with the ambassador, Kem Sokha said he would like to "talk to media and people" but felt constrained.
"Unfortunately, and regrettably, I have been prohibited from taking political action and speaking about politics," he said. "I don't yet know which words are not political."
Related Articles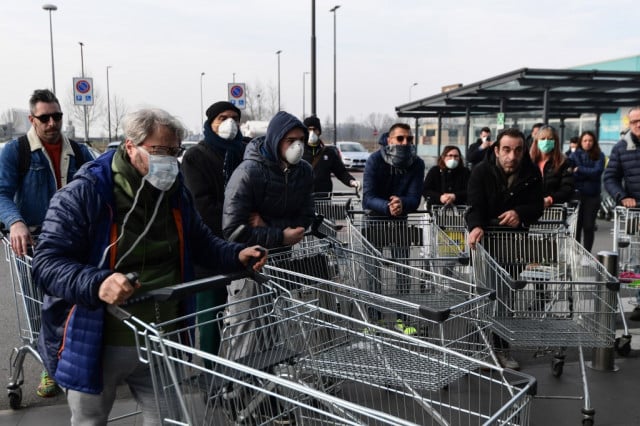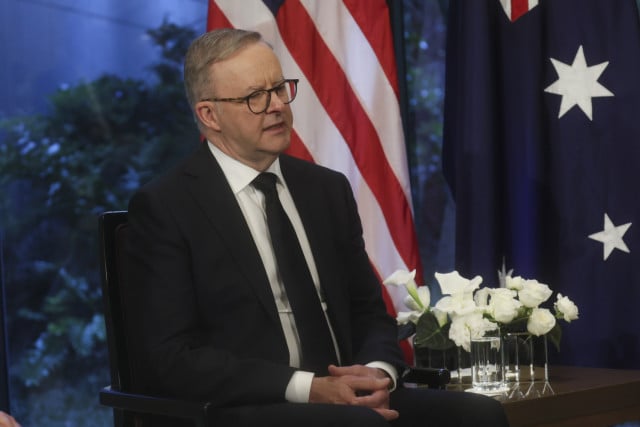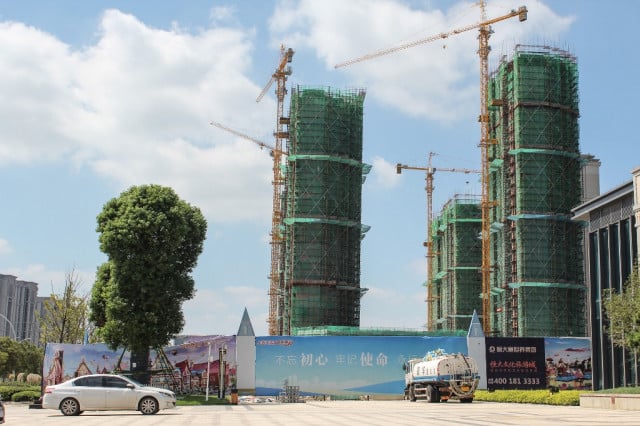 September 20, 2021 5:52 PM