US Attache Disappointed at Curb on Navy Base Visit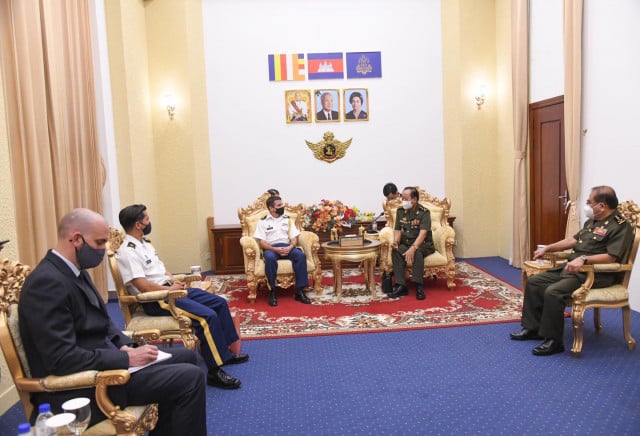 Government says conditions for inspections are clear
PHNOM PENH--The US embassy's defense attache has expressed disappointment after Cambodian authorities restricted his visit on Friday to the controversial Ream Naval Base.
The base has been a source of tension since 2019 when the Wall Street Journal reported that Cambodia had signed a secret deal giving the Chinese Navy access to the Gulf of Thailand facility. Cambodia says the report is untrue.
Attache Marcus M. Ferrara travelled to Ream on a visit coordinated with Cambodian authorities. The US embassy said Cambodian military officials refused to allow Colonel Ferrara full access to the base.
"When it became clear he would not be granted adequate access, Colonel Ferrara ended the tour and requested Cambodian military officials reschedule the visit with full access at the earliest opportunity," the embassy said.
Defense Ministry spokesman General Chhum Socheath could not be reached at the press time.
Uk Seiha, Deputy Commander of the Navy at the base declined to comment, saying he was busy.
However, government spokesman Phay Siphan said inspection of any state's sovereign facility is not allowed simply because it is wanted. Conditions for allowing the US military to access Ream military base are clearly defined.
"Denial of access to the attache everywhere at the base was to maintain national security," he said.
"Every country's naval base is sovereign. They do not allow foreigners to explore or investigate them like spies."
Colonel Ferrara had permission only to see the construction of the Ream Sea Port. Curiosity beyond this could be for spying.
The attache might not be allowed to visit other places where it affects security and defense, Siphan said.
The embassy said routine and frequent visits by the US and other foreign military attaches to Ream Naval Base could be an important step towards greater transparency and mutual trust.
During a June 1 meeting with visiting US Deputy Secretary of State Wendy Sherman, Prime Minister Hun Sen agreed to allow the attache to conduct regular visits to the base.
The Prime Minister made this decision in response to serious concerns Sherman raised about the Chinese military presence and construction of facilities at Ream.
However, the government said after the meeting that Hun Sen had "once again, clarified the situation at Ream Naval Base and reiterated the strong determination of the Royal Government of Cambodia to maintain and protect its independence, neutrality and sovereignty in both domestic and foreign policy."

Additional reporting by Lay Sopheavotey
Related Articles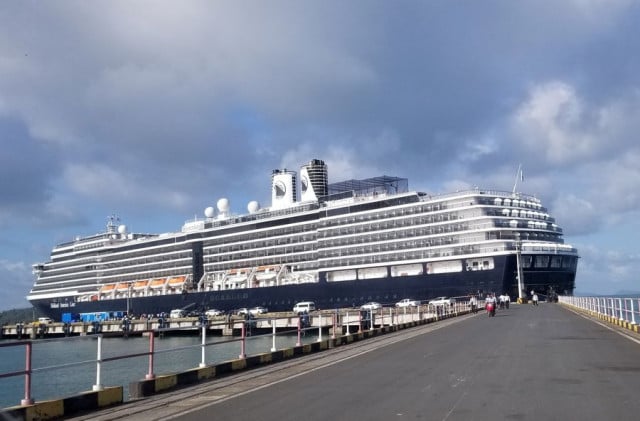 February 18, 2020 7:21 AM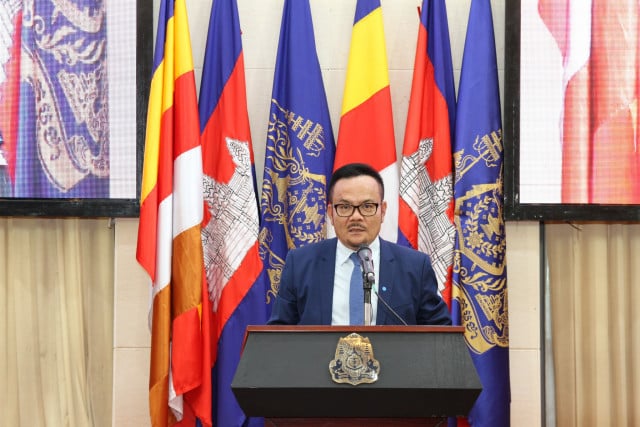 September 20, 2022 6:00 PM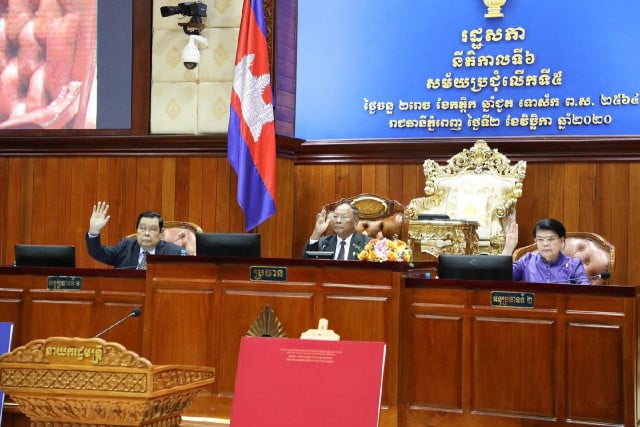 November 3, 2020 10:22 AM