US in crisis amid once-in-a-century political standoff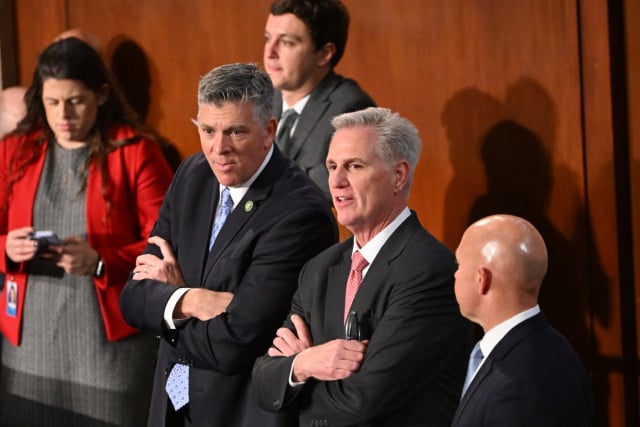 Washington, United States -- The US House of Representatives plunged deeper into crisis Thursday as Republican favorite Kevin McCarthy failed again to win the speakership -- entrenching a three-day standoff that has paralyzed the lower chamber of Congress.
McCarthy, a favorite of his party's establishment but a bete noire of the far right, has made sweeping concessions to quell a rebellion of around 20 hardliners blocking his bid to be the country's top lawmaker.
But his overtures have fallen on deaf ears and he failed to win over a single renegade Republican across five ballots staged on Thursday before the House agreed to adjourn until noon (1700 GMT) Friday.
The final round of voting was the 11th in total since the chamber opened for a new term under a narrow Republican majority this week. No speakership contest has gone more than nine rounds since the Civil War era.
Before Thursday's defeats, McCarthy had already been humiliated by failure to secure the gavel six times in a chaotic 48 hours, losing each round to Democrat Hakeem Jeffries.
"It's my hope that today the House Republicans will stop the bickering, stop the backbiting and stop the backstabbing so we can have the backs of the American people," Jeffries, who is also short of the required majority, told reporters.
An increasingly desperate McCarthy had crossed one of his red lines overnight by agreeing to lower the threshold needed to force a vote on ousting a speaker to just one member -- imperiling his own chances of a long tenure.
The 57-year-old also offered his right-wing opponents more power over how floor votes are conducted, a vote on term limits and a commitment to stop backing moderates against far-right primary candidates in safe Republican seats.
- National security fears -
No House business can take place without its presiding officer in place, meaning lawmakers-elect have to continue voting until someone wins a majority.
They can also consider a rule change allowing the candidate with the most votes rather than an outright majority to win -- a risky strategy given that the Democratic leader has won every round while Republican votes have been split.
Until a winner emerges, the chamber will be unable to swear in members, set up committees, tackle legislation or open any of the investigations Republicans have promised into President Joe Biden.
Three Republican lawmakers due to head national security committees also warned in an open letter Thursday that the House is currently unable to conduct oversight of the Pentagon or intelligence community.
"We cannot let personal politics place the safety and security of the United States at risk," they said.
- Trump cameo -
The only significant development over 11 rounds of the contest has been a cameo -- in spirit, at least -- from Donald Trump, who is bidding to return to the White House and does not harbor speakership ambitions.
Florida Republican Matt Gaetz voted for the former reality TV star earlier Thursday and even nominated and voted for him in the final ballot.
The 76-year-old former president clearly enjoyed the attention, posting an irreverent image mocked up to show him sticking his tongue out at Biden from the speaker's chair during the annual State of the Union address.
But the two Gaetz nods were Trump's only support and the speakership crisis is being seen as a further marker of his diminishing influence, as his endorsement of McCarthy on Wednesday didn't move the dial at all.
McCarthy's allies were still hopeful of securing him the gavel, indicating that a deal bringing the so-called "Never Kevins" back into the fold could emerge in the coming hours.
But the signs were not encouraging as 21 of McCarthy's 221 Republican colleagues opposed him in every vote Thursday -- the same number as in all three of Wednesday's votes -- and he can only afford to lose four.
In many cases, McCarthy's critics lack specific objections to his policies, but claim instead that they find him untrustworthy, lacking a political philosophy and motivated only by a desire for power.
Meanwhile his allies fear the risky strategy of giving away the store to the most extreme fringe of the party will eventually spark a backlash among the moderates.
© Agence France-Presse
Related Articles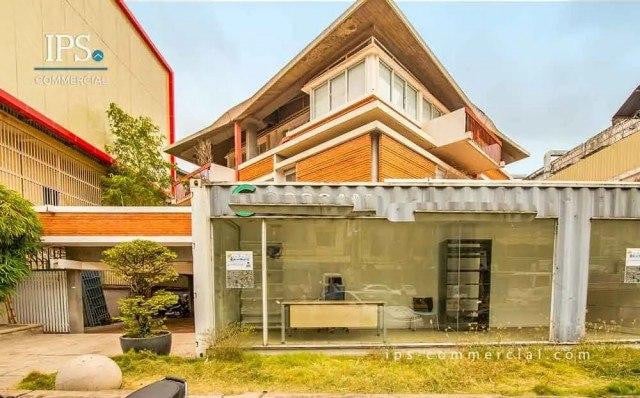 September 20, 2020 3:28 AM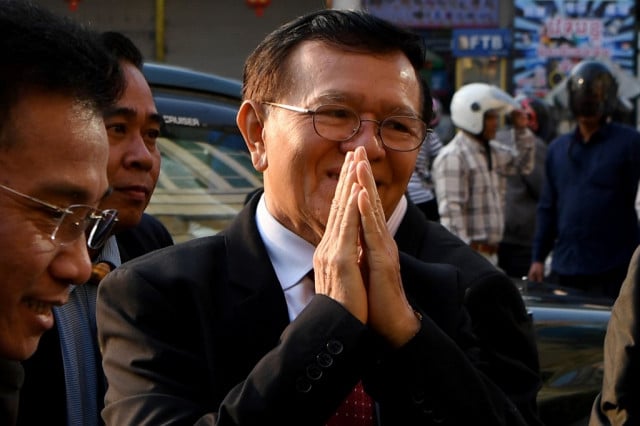 September 2, 2020 12:34 PM