US says solar firms evading tariffs on China-made goods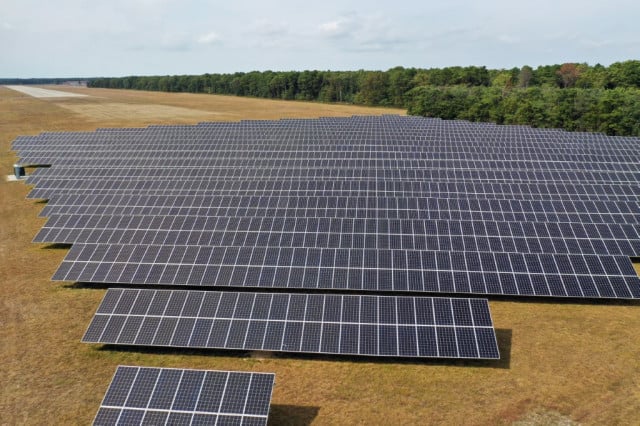 Washington, United States -- The US Commerce Department on Friday accused several solar companies of evading American tariffs on imports of China-made components, findings that could add to tensions between Beijing and Washington.
The department has been investigating claims that certain manufacturers of solar cells and modules went around antidumping and countervailing duties on China.
Investigators found that four of the companies being looked into, including two Chinese, a Canadian and a Vietnam-based firm "are attempting to bypass" US duties by doing minor processing of Chinese-made components in several Southeast Asian countries before shipping them to the United States.
The four firms named were BYD Hong Kong, Trina, Canadian Solar, and Vina Solar, which were said to have sent goods through Cambodia, Thailand and Vietnam.
"Such actions amount to an effort to evade the existing antidumping duty and countervailing duty orders on solar cells and modules from the (People's Republic of China)," the Commerce Department statement added.
It said the preliminary determination "underscores Commerce's commitment to holding the PRC accountable for its trade distorting actions, which undermine American industries."
As a next step, the department will conduct audits, and involved parties will be able to comment on the findings. The final determination is currently scheduled for May 2023.
The Alliance for American Manufacturing noted that duties cannot be applied on these imports until June 2024 due to a separate two-year halt on solar import tariffs.
The alliance's president Scott Paul added: "The United States shouldn't depend on dumped, subsidized, circumvented, or forced labor-made imports to build our solar energy future."
© Agence France-Presse
Related Articles