US sees 'limited step forward' for opposition leader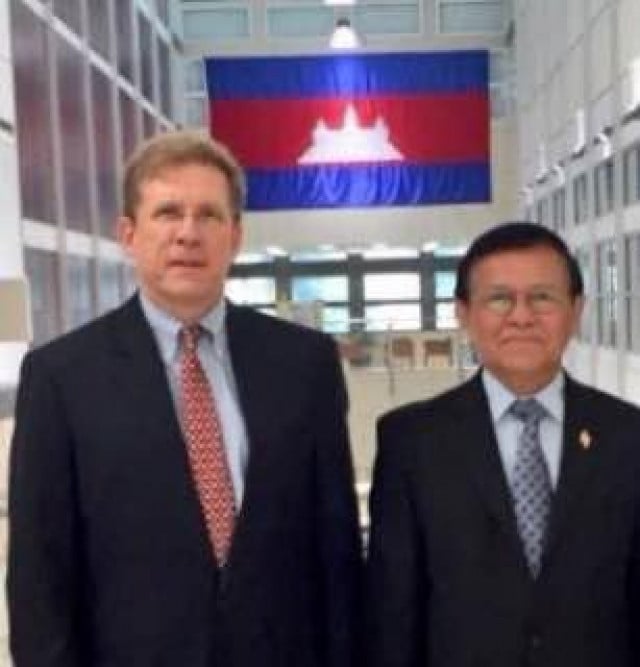 Jazmyn Himel
November 11, 2019 6:20 AM
Embassy calls for release of all detained

PHNOM PENH - The American Embassy says the lifting of opposition leader Kem Sokha's house arrest is a "limited step" requiring further action.
In a statement Sunday, the embassy said the US had noted "this limited step forward" but urged authorities to "restore fully his freedoms and political rights."
The statement called for the "unconditional release of all those who have been arbitrarily or unlawfully detained" — including journalists, activists, and supporters and members of opposition parties.
Progress on governance and human rights good for business
US Ambassador Patrick Murphy told Thmey Thmey earlier that some US companies were "concerned about Cambodia's lack of progress on governance and human rights."
"Progress in that area will be good in business," he said.
"If you improve those areas, American companies will be quite willing to invest more and come in bigger numbers."
Murphy said he had met with Prime Minister Hun Sen who "made a commitment to talk to his cabinet about cooperation with the United States, and did so two days after we met."
Soeng Sen Karuna of the Cambodian Human Rights and Development Association said the lifting of Kem Sokha's house arrest on Sunday was "politically related."
He called for the "complete release of all politicians in prisons and the opening of political rights to all opposing parties."
Related Articles