USAID Provides Hygiene Supplies to Help Schools Deal with COVID-19 as They Reopen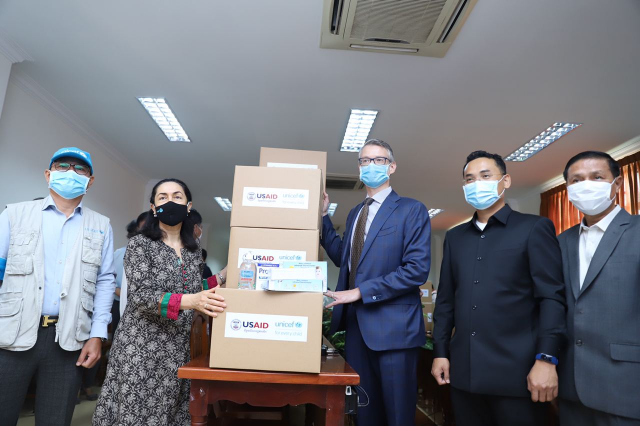 Torn Chanritheara
September 11, 2020 9:58 AM
The supplies range from soap and thermometers to information material
PHNOM PENH—The United States Agency for International Development (USAID) has provided hygiene supplies for 290,000 students in Phnom Penh and in five provinces to help support Phase Two of the government's school-reopening program during the pandemic.
A total of 417 schools in the capital and five provinces are receiving supplies such as soap, hand sanitizer and thermometers that are distributed through the United Nations Children's Fund (UNICEF). In Phnom Penh, the 229 public schools will receive 3,405 bottles of gel, 39,725 pieces of soap, 489 thermometers as well as 3,500 education and information posters.
According to a joint press release of the Ministry of Education, Youth and Sport, USAID and UNICEF issued on Sept. 11, these essential supplies will reach 290,000 children, enabling them to resume their studies safely.
The information material distributed along with the supplies will help promote good hygiene practices as schools reopen, providing accurate information to school staff and students on how to protect themselves and others from the Coronavirus Disease (COVID-19), the press release read.
A ceremony marking the distribution of the supplies was held on Sept. 11 at the Phnom Penh's Education Department office in Chroy Changva District. During the event, Nuon Pharath, deputy governor of Phnom Penh, thanked USAID and UNICEF for their assistance in fighting and preventing the spread of COVID-19.
"It is important now more than ever that school communities come together to ensure that schools remain safe so that our students can continue their studies in supported and safe environments," he noted.
Addressing the event, U.S. Embassy Deputy Chief of Mission Ben Wohlauer said that the re-opening of schools is a milestone in the country's recovery from the global crisis caused by the pandemic and an opportunity for the nation's children to reconnect with their school communities.
Foroogh Foyozat, UNICEF representative in Cambodia, highlighted the role of all stakeholders, students and teachers in overcoming this enormous challenge posed by COVID-19, which has greatly affected the education system.
"None of this would be possible without the Royal Government of Cambodia, which has again shown that it recognizes how important education will be in helping the country not only recover from COVID-19 but thrive in the future," she said during the ceremony.
Related Articles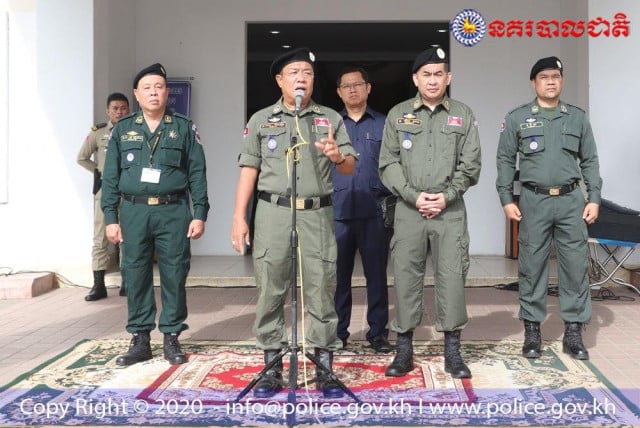 September 16, 2020 3:43 AM