Use SEA Games to Attract Tourists: PM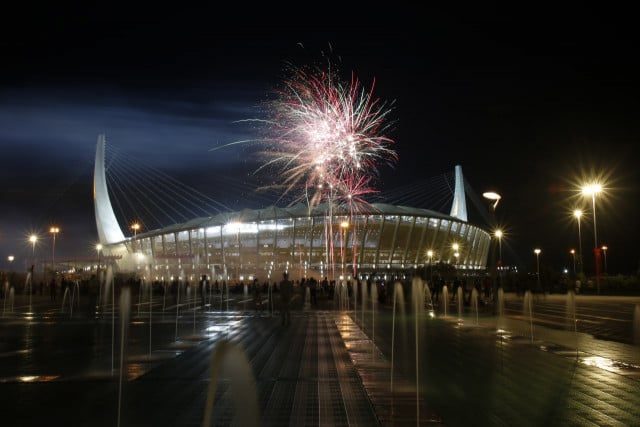 PHNOM PENH – Prime Minister Hun Sen has urged officials to seize the opportunity to promote tourism when Cambodia hosts the 2023 SEA Games and ASEAN Para Games.
Hun Sen also proposed a Visit Cambodia 2023 scheme to attract more tourists when he spoke at the closing ceremony to review tourism work on July 14.
"With Cambodia hosting the 2023 SEA Games and the ASEAN Para Games, I propose to include these major sporting events as a 'Visit Cambodia Year 2023' campaign to further increase and promote the Cambodian tourism sector," the PM said.
The SEA Games and ASEAN Para Games will be held in May and June.
As Cambodia recovers from the COVID-19 pandemic, the PM encouraged all stakeholders to ensure a sustainable, resilient, and inclusive performance by promoting the implementation of existing tourism framework and strategies, tourism business protection and assistance programs.
He called for an increase in human capital with digital literacy and skills in the sector.
He called also on related actors to make Cambodia an attractive destination by strengthening the implementation of health measures and standard operating procedures against COVID-19 and promoting the diversification of tourism products and services with high standards.
The PM said pushing for an internal tourism movement throughout the country, increasing the possibility of connecting to Cambodia by all travel modes, and reinforcing the implementation of new tourism governance mechanisms to ensure resilience in Cambodia's "Green Gold" (tourism) sector, were all necessary for the recovery phase.
Hun Sen also raised concern about COVID-19 with new sub variants, the after-effects of the Russia-Ukraine war and sanctions, the downturn of global economic growth, price rises of fuel and air tickets, and especially China's zero COVID policy that would affect the recovery of tourism.
Chhay Sivlin, president of the Cambodia Association of Travel Agents, said the agency had prepared constantly for the recovery of tourism.
"The travel agency has designed special tour packages to different markets and introduced our new products to attract tourists for long stays in Cambodia," Sivlin said.
"We also provide information to visitors abroad about the sporting events and special packages during the events."
She said she was optimistic about the campaign and encouraged every member of society to participate in the promotion of events and campaigns to attract more tourists.
Tourism Minister Thong Khon says Cambodia expects a million foreign tourists this year and two million in 2023.
Related Articles