Using Skills Learnt in Australia to Help Develop Cambodia's Education System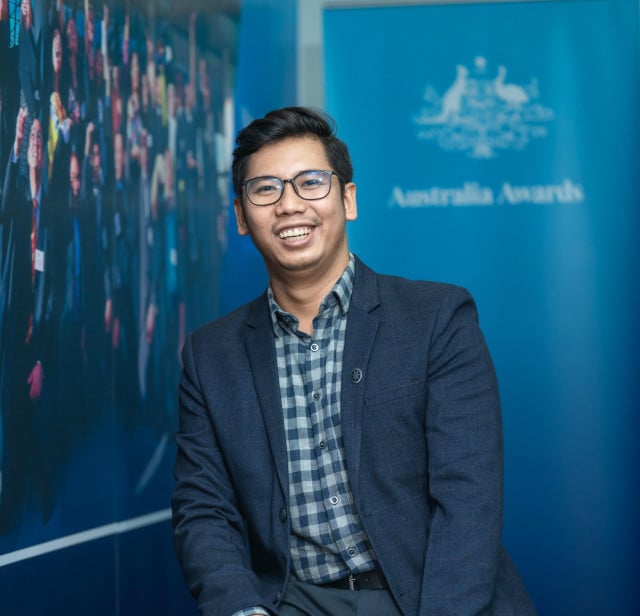 Sao Phal Niseiy
January 26, 2021 9:55 AM
With an estimated 2,500 Cambodians currently studying in Australian education institutions, Cambodianess' Sao Phal Niseiy sat down with Mech Chanreaksmey—who is in a trainee program management at the Australia Centre for Education in Phnom Penh—to discuss the value of scholarships, how they benefit Cambodian students and the future of education.
Sao Phal Niseiy: You were the Australia Awards Scholarship recipient in 2019, so can you tell us why you applied for this scholarship and how it benefited you?
Mech Chanreaksmey: The Australian government has been supporting development in Cambodia for many years across a range of issues and sectors, so this had an unmistakable impact on my decision. Growing up in a family of educators, I take pride in helping people learn. The fact that the Australia Awards Scholarship is a brilliant platform for that fits well into my career goals.
I was able to select a world-class university that offers a range of courses that support my passion for mentoring people and contributing to a better learning system, as well as the wellbeing of teachers and students. The university offered academic and general support that allowed me to cope with all the challenges, including working on many reflective assignments and being homesick.
Through the award, I was received funding, allowing me to live comfortably and visit many breathtaking parts of Australia while growing as a person and a student. There were workshops that I was able to take part in on issues surrounding politics, leadership and business. The scholarship saw me meet amazing people, experience a new way of life in Australia and develop healthier routines in terms of a work-life balance, none of it would have been possible without the scholarship.
Sao Phal Niseiy: Based on your own experience, which is the most difficult part of the whole scholarship process? What are the most common mistakes you think people make when applying for scholarships, in particular the Australian award Scholarship?
Mech Chanreaksmey: I think the Australia Awards Scholarship is a very competitive program, so to what extent your career plans can contribute to the development of Cambodia can really determine the fate of your application. What challenged me most was the part about identifying career plans and how studying in Australia could contribute to these plans upon my return. Because of this issue, I failed the first time I applied.
Often, I think people worry too much that they lack the potential to do something big and that limits what they submit as their application. So, I recommend preparing more, reading more, talking with experts more—the more we reflect, the more we have a better picture of how realistic our plans are.


Sao Phal Niseiy: What advice can you give Cambodians who are planning to apply for the Australia Awards Scholarship this year?
Mech Chanreaksmey: The second time I applied; I was determined to gather the necessary intelligence from talking to people who are experienced in my chosen field. I spent more time reading policy and action plans for specific data to support my arguments, but then also reassessing how to present that information more coherently. At the core of the application, you need to define your passion and explain why it supports the development of Cambodia, so it's a bit of a "what" and "why" process.
For me, this took a long time. I was confused on so many occasions, going back and forth on my goals, but once I identified the correlation of the "what" and the "why" it just became a matter of "how" in terms of making that passion a reality.
An example; if you want to promote inclusive education because you believe in equal access to education, then how can you—after returning from Australia—work to ensure more children have a quality education? Once you've identified the "what," the "why" and the "how" then you have a solid foundation.
Sao Phal Niseiy: Many people apply for this scholarship each year, but how can you be well-prepared and make our application stand out?
Mech Chanreaksmey: You'll make the task of screening your application much easier if what you submit is precise and organized. We get into the habit of beating around the bush rather than boiling our answers down to the necessary essentials. Again, the "what, why, how" structure is good as it gets right to the point.
It's never a bad idea to start working on your application early so you have more time to home in on exactly what your passion is and how to unfold that over the questions you need to answer. You need to show that you really want to come back and solve these problems in Cambodia.
Sao Phal Niseiy: Much of your studies have focused on education, so why do you feel this is important for Cambodia?
Mech Chanreaksmey: While identifying my passion and what I wanted to study, I was also doing an extensive research on which universities offering the required skills and knowledge. There are eight fields of study at the University of Queensland in Master of Educational Studies, ranging from Behavioral Management, Curriculum, Leadership, Psychology Education, Science of Learning, Supporting Diverse Learners, and Guidance, Counselling, and Careers. From these fields of studies, I was able to learn from many courses that would help me to specialize in teacher training, teacher professional development, school counselling and guidance programs.
I think we need different approaches to how we train new teachers and support their wellbeing, as well as their career development. There's a strong correlation between this and a higher quality of education, as teachers play a vital role in determining how learning happens. So, by building a stronger community of teachers who are well-supported to take charge of their own professional development and collaborate in a meaningful way can be inspiring for younger generations.
We also need to move beyond simply academic skills. Counselling and guidance programs should be expanded throughout the education system in Cambodia to help develop life skills: teamwork, leadership and organizational skills, as well as empathy.
Such skills can be incorporated into a series of engaging sessions that allow schools to prepare students for their future actions as well preventing any potential issues, such as misbehaviors and dropouts.


Sao Phal Niseiy: Share with us your plan in making use of this expertise in contributing to Cambodia's education development?
Mech Chanreaksmey: A lot of my plans and visions have to do with the development of teachers and students, and at the moment, I am passionate about training teachers to take advantage of technology in their classrooms. I want to look at how teachers can take more charge in their professional development while also contributing to safer classrooms during the COVID-19 pandemic. I sincerely hope to support the regional teacher training programs around Cambodia.
In short, thanks to the Australia Awards Scholarship and the team for allowing me to study in Australia and experience a new way of life. Without your support, I would not have realized what my life mission is and life would be a lot less meaningful.
Related Articles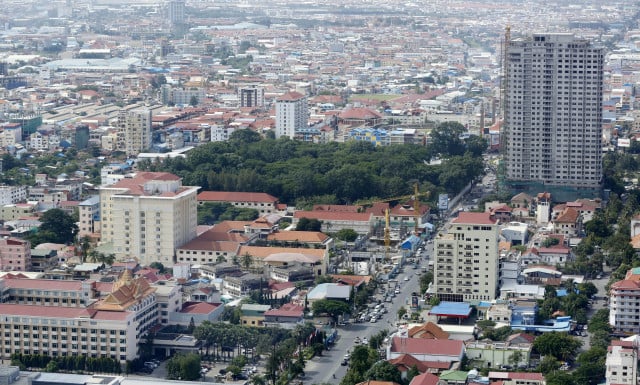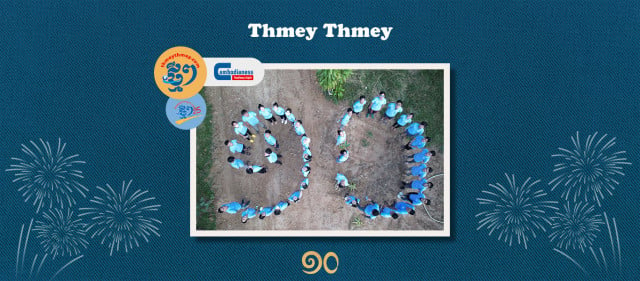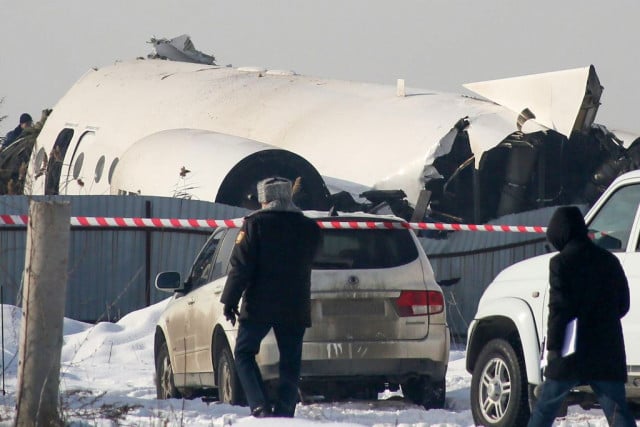 December 27, 2019 8:55 AM