Value the Writers, Author tells Film Industry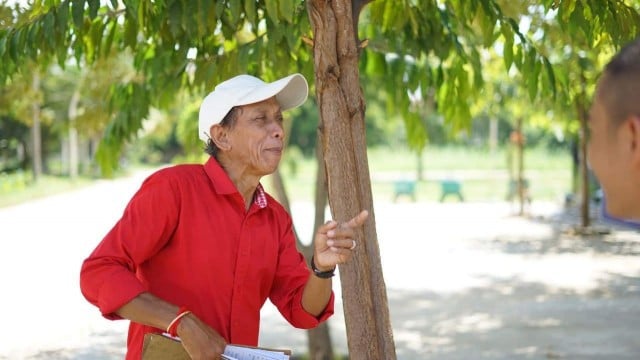 Tim Many says favoritism means the best actors don't get picked
PHNOM PENH--Writer Tim Many has adapted his novel Mother into a film, which he will direct himself.
The author, known as Smer, believes that being the screenwriter, director and in charge of casting will improve the quality of his film and earn more support.
He said production and television companies should give more value and rights to writers in producing their own films.
Film producers should pay attention to giving writers the right to direct and choose the cast if they want people to support the Cambodian film industry.
Mother, a sad sentimental novel about a struggling woman who manages to provide education for her only son, is to be produced using Many's own money.
It is the twelfth film adaption out of the 306 novels he has written since 1972. His films, both sequels and dramas, which are sold to overseas productions, are directed by him. Many said favoritism was a factor that slows the development of Khmer films.
"The film industry in Cambodia is not yet developed," Many said. "It may be due to favoritism. I praise Thailand for not picking favorites.
"They cast actors who can truly play the roles, so their films are of high quality. Cambodia does not lack actors, so if they cannot play the roles, they must be replaced."
He said he always carefully observes the casts' personalities before choosing them for roles in his films.
Ngin Danit, playing the lead female role in Mother, was chosen by Tim Many. Danit, who started her acting career in 2012, said her acting skills had improved a lot after working with Tim Many who had practical techniques to guide actors.
Danit, a music student of Svay Sor and acting student of Dy Saveth, said she was happy when Tim Many chose her for the part.
"I have to play a naughty character, which is a new experience for me," Danit said. "Teacher Tim Many has a lot of explaining techniques, making me perform consistently well. He always pays attention to actors' health and wellbeing."
Pov Pichoudom, 27, from Kampong Speu province, was cast in the main male role, playing the character Norin. He started his acting career in 2012 and has been involved in many films.
He said Many gave him the novel to study the story before giving him the movie script.
"Tim Many does not demand much from me," Oudom said. "He only wants me to perform to my best.
"I dare not say I will play my role perfectly, but I will put all my effort into this film. I used to be involved in his other films, but Mother is really special because it portrays the struggling character with persistency in life."
Tim Many never sells the rights to his novels to companies who only want his story lines. He said they were not writers so they could not understand the story deeply and choose characters who match the emotions.
"I urge owners of production or TV companies to value the writers and listen to them when it comes to casting," Many said.
"The director, the writer and the casting director should be the same person to ensure the quality of the story. Some directors are careless because they are not writers and only follow the script.
"I used to be offered $200 to $300 for one episode of my story and given the credit of author, but I didn't sell my story because it would be ruined."
If the number of Covid-19 infections drops to about 10 people a day, he will start shooting Mother in August. However, shooting will be postponed if the Covid-19 situation does not improve.
Mother is set to cost more than $20,000 and take about a month to shoot on locations in Mondulkiri province and Phnom Penh.
For his next project, Tim Many will produce a film, Wife, which reflects today's social reality about gay, lesbian, bisexual and transgender people.
The other film adaptations of Many's novels are Snake, Master of Death Lake, Mysterious Castle, Love Orange Tree, Divine Flower, Storm Heart, Lighting Heart, Storm of Anger, Sponge Flower Crown and Love Triangle.

Additional reporting by Teng Yalirozy
Related Articles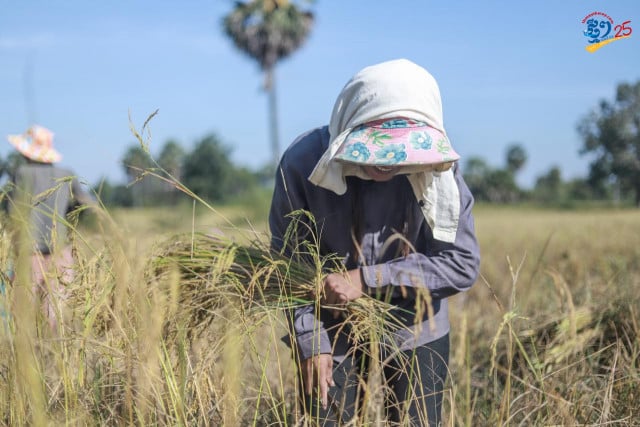 February 10, 2020 4:52 AM