Vattanac Brewery Presents Its Newest Innovation 'Dragon Premium Dark Beer', a Finely Crafted Dark Beer That Seeks to Redefine The Taste Profile of Cambodia's Dark Beer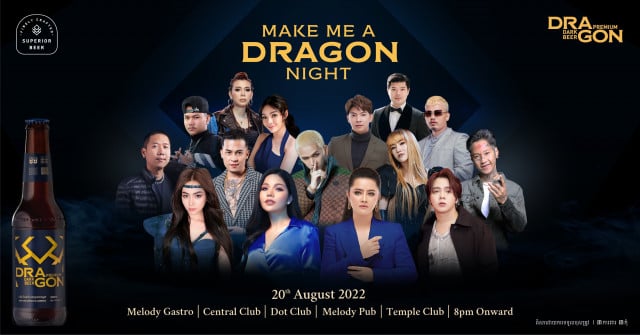 Available from August 20th 2022, Dragon Premium Dark Beer is a testament to Vattanac Brewery's commitment to creating the world's finest beers in the heart of Cambodia.


Completely new in its flavour profile, Dragon Premium Dark Beer is designed to delight the taste buds - a finely crafted medium body dark beer with the notes of freshly-baked bread, crispy grains and mild dark chocolate.


Fueled by an innovative spirit, Dragon Premium Beer is paving the way for a new category of beers that celebrates savoring, enjoyment and pleasure.


Stocked in bars, restaurants and clubs—wherever enjoyment can be found.


From August 20th, 2022, Cambodians will be able to enjoy the newest innovation from award-winning Vattanac Brewery. From the trailblazing creators of Krud Pilsner Beer and Vattanac Premium Beer comes 'Dragon Premium Dark Beer', an all-new dark beer designed to disrupt the beer market in Cambodia and to challenge the nation's fast-paced 'bottoms-up' drinking culture. With a strong emphasis on craft, technique and ingredients, it's a superior beer that underscores Vattanac Brewery's continuing commitment to quality.

"At Vattanac Brewery, innovation and quality are in our DNA and we want to create something entirely new for Cambodia: a fresh Dark Beer worthy of being savored. We've always believed that life-like nature, food, friends or a good beer—deserves our fullest attention and appreciation. We want beer lovers to experience the incredible flavor of our newest creation and to truly enjoy every single sip," explained Sam Ang Vattanac, Executive Director of the Vattanac Brewery.


BREWED USING THE FINEST INGREDIENTS
To craft such an experience for Dragon Premium Dark Beer drinkers, the Vattanac Brewery team took inspiration from the growing interest in Craft Beer, which is deeply flavourful yet light on the tongue. Dragon Premium Dark Beer is unlike any you've tasted before, thanks to its layers of delicious complexity. Despite being similar in color to stout, Dragon Premium Dark Beer contains none of the sour or medicinal bitterness found in most stouts.
On the contrary, Dragon Premium Dark Beer has a medium body and the flavor profile is of freshly-baked bread, crispy grains and mild dark chocolate. It is rich, satisfying, and absolutely delicious.
To achieve this depth of flavor, the brewing team uses a special blend of high-quality ingredients. Dragon Premium Dark Beer's taste of freshly-baked loaves comes from its use of Munich Dark Malt. The coffee and cocoa notes are thanks to the gently-roasted BlackSwaen Coffee Malt. Its unique berry sweetness is derived from Monroe hops, a type of aromatic hop which is more fruity than spicy. Through the use of a special technique called whirlpool hopping, delicious aroma from the hops are being extracted without adding too much bitterness.
DISRUPTING TRADITIONAL PERCEPTIONS
"For too long, the dark beer category has lacked innovation or quality," said Sam Ang Vattanac. "We went beyond just bettering current products - instead, we focused on creating an entirely new category. The world of beer is a big and beautiful place with so much to explore, we hope to introduce many to Dragon Premium Dark Beer for the first time." Intentionally created with a lower IBU than other dark beers, Dragon Premium Dark Beer is a much more enjoyable drink. The beer's natural bitterness is balanced by the sweetness of its malt, producing a caramel-coffee flavor that makes every sip so much more memorable and irresistible.
A MISSION FOR GOOD
Through the launch of Dragon Premium Dark Beer, the Vattanac brewery continues its mission to generate many jobs both direct & indirectly; the brewery anticipates employing 1,500 once fully operational. Its focus on local production and investment help to increase tax revenues for the government while promoting the development of many other sectors in Cambodia. The Vattanac family has a long history in the beer industry and is passionate about introducing locally produced, high-quality beers that can compete with the biggest regional, or even global players. Through quality beer, the Vattanac Brewery hopes to instill pride in Cambodian made products.


ABOUT VATTANAC BREWERY
Vattanac Brewery broke ground for the construction of more than $140 million brewery in Khan Chbar Ampov district of Phnom Penh. In 2021, the 150,000 square meters state-of-the-art brewery launched Vattanac Premium Beer & Krud Pilsner Beer nationwide in both cans & bottles. Just six months after launch, Vattanac Premium Beer and Krud Pilsner Beer were simultaneously awarded the Monde Selection Gold Quality Award in Brussels, Belgium for 2022–after a rigorous multi-stage inspection by international brewery experts.
Vattanac Brewery is a proud subsidiary of Vattanac Group, a prominent group with diversified portfolio of businesses including investments in retails, real estate, industrial park, banking, golf resort, hospitality, construction material, food & beverage and education. This prominent group has always won a series of major awards from many well-known national and international institutions around the world. These awards have been given thanks to the group's core values of "Quality, Innovation, Excellent Service and Well-being" from the very beginning for all investments in Cambodia.
Related Articles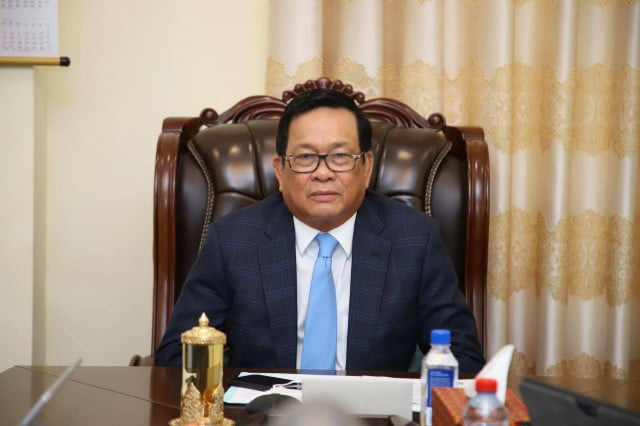 September 7, 2021 2:06 PM