Almost 100 Vehicles Used for Forest Crimes are Destroyed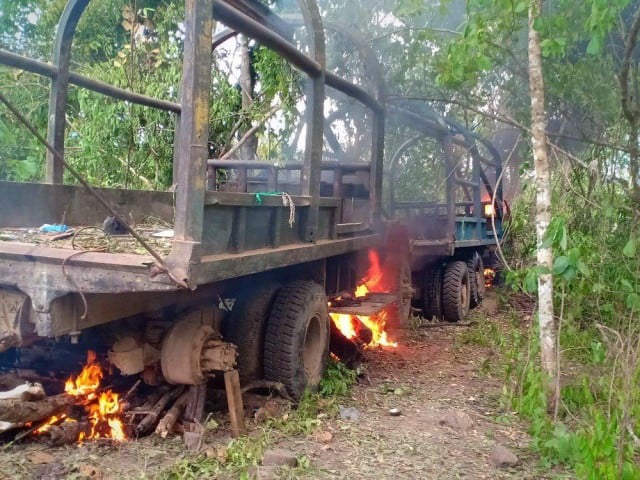 Thmey Thmey
July 25, 2019 2:44 AM
The committee has so far confiscated more than 2,000 cubic meters of timber and arrested four people
PHNOM PENH--Nearly 100 vehicles that have served to commit forest crimes have been wrecked, the National Anti-Deforestation Committee said Tuesday.

"Around 90 vehicles including Land Cruisers and SsangYongs were destroyed," committee Spokesman Eng Hy told Thmey Thmey.
"Most of them were old," he said, and equipped with replacement parts. "But we will keep any vehicles that are new."
The committee has so far confiscated more than 2,000 cubic meters of timber and arrested four people involved in illicit forest trade, Hy said.
"All confiscated timber is kept at the Forestry Administration headquarter," he said. "Most forest crimes take place in Mondulkiri Province."
The destruction of vehicles used for illegal logging follows the committee's announcement earlier this month that harsher measures would now be taken for crimes involving forests and other natural resources.
The announcement also stated that the committee intends to strictly implement the law against individuals and companies involved in such crimes.
Established by Prime Minister Hun Sen in 2016, the National Anti-Deforestation Committee is headed by Military Police Commander-in-Chief General Sao Sokha.
Related Articles