Veng Sakhon Fired as Agriculture Minister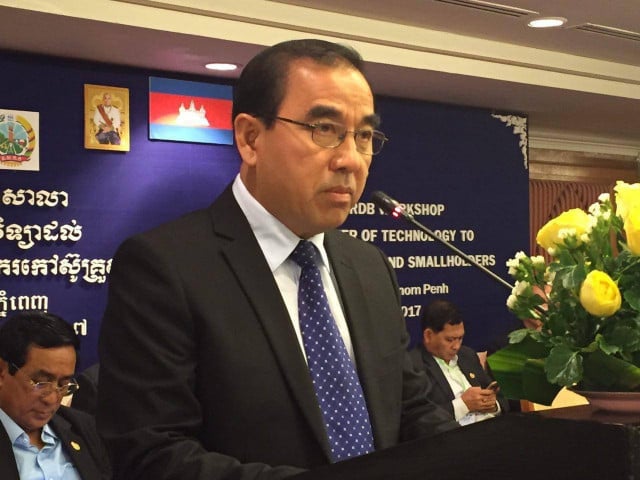 PHNOM PENH – Veng Sakhon has been discharged from his position of minister of Agriculture, Forestry and Fisheries after six years in office.
King Norodom Sihamoni on Oct. 8 signed the royal decree dismissing Sakhon at the request of Prime Minister Hun Sen. No reason was given.
In a separate statement, Hun Sen said that he has appointed Minister of Economy and Finance Aun Pornmoniroth as acting minister until a new minister is appointed. Pornmoniroth, who also serves as deputy prime minister, has full power to lead the ministry, according to the statement.
Sakhon was appointed minister of agriculture in 2016, replacing Ouk Rabun.
In February 2022, the prime minister strongly criticized Sakhon for not taking action in the agriculture, forestry and fisheries sector and for his lack of cooperation with other ministries.
Related Articles