Veng Sakhon Gets Minister Attached to PM Post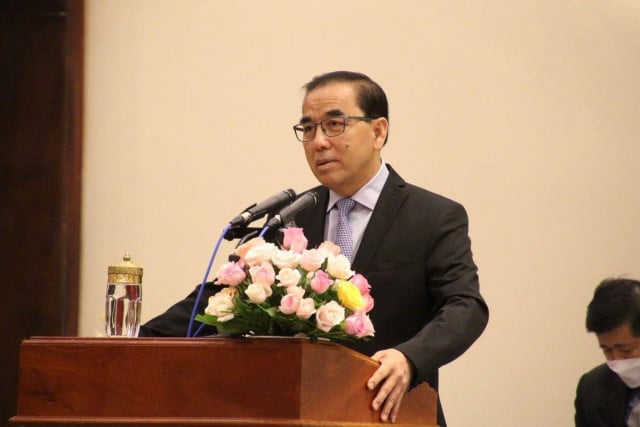 October 11, 2022 10:30 AM
PHNOM PENH – Prime Minister Hun Sen has defended the decision to fire Veng Sakhon as agriculture minister, saying Sakhon was not doing his job well.
At the PM's request, King Norodom Sihamoni issued a royal decree removing Sakhon from his position on Oct. 8. Hun Sen then appointed Deputy Prime Minister Aun Pornmoniroth as acting minister.
In a letter dated the same day, the prime minister asked the National Assembly to vote for Dith Tina, secretary of state of the Energy Ministry, to succeed Sakhon.
During a graduation ceremony speech on Oct. 11, Hun Sen said he had requested that Sakhon be appointed Minister Delegate Attached to Prime Minister.
"He is still ours. He is one of the officials working with us for a long time," he said. The problem was not too serious and Sakhon just couldn't complete the tasks he wanted.
"We need more responsibility to push the agricultural sector forward. That's all."
He shrugged off criticism that the Sakhon's removal was not in compliance with the Constitution. He pointed to Article 20 which allows the removal of any member of government through royal decree without the National Assembly's consent.
Related Articles