Vietnam Expresses its Best Wishes to the Cambodian People's Party on its Anniversary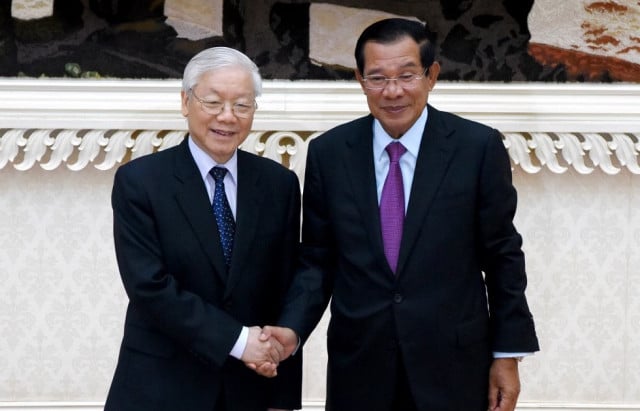 Sao Phal Niseiy
June 28, 2020 8:09 AM
The country's ruling party celebrated without public event due to COVID-19

PHNOM PENH--Vietnam's Communist Party Sunday (June 28) pledged to cement solidarity and friendship with its Cambodian counterpart, the ruling Cambodian People's Party (CPP) on the occasion of the 69th anniversary of the CPP establishment.

"The Party, State and people of Vietnam vow to do their best in joining their Cambodian counterparts to preserve and cultivate the Vietnam-Cambodia solidarity, traditional friendship, and comprehensive, sustainable and long-term cooperation to be forever green and everlasting," Party General Secretary and State President Nguyen Phu Trong said in a letter published in the party's newspaper.

In his letter, he also praised the Cambodian government for the effective measures it took to curb the spread of the Novel Coronavirus (COVID-19) and expressed its appreciation for, he said, "the close cooperation of the Cambodian Party, State and people with Vietnam at bilateral level as well as under the Association of Southeast Asian Nations' frameworks.

Cambodia and Vietnam established diplomatic relations in 1967. In the midst of the Cold War in the 1970s and 1980s, Vietnam was involved in the overthrow the genocidal Khmer Rouge regime in 1979, and maintained its military presence in Cambodia to prevent the return of the Pol Pot forces until 1989, as the Soviet Union was being dissolved.

No large-scale public gathering due to the pandemic

The Cambodian People Party traces its origins back to June 28, 1951, when, under the name of "Kampuchean People's Revolutionary Party," it aimed to obtain Cambodia's independence from France.

This year, however, the party celebrated its anniversary without the customary large-scale gathering to prevent the spread of the coronavirus.

To commemorate the founding of the party, Prime Minister and CPP President Hun Sen highlighted in a letter to party members the party's legacy and contribution to the country's development, stability and peace.

"Over the past 41 years, the ruling CPP has been leading the country through countless obstacles and difficulties bringing about several historic accomplishments ranging from liberating the country from the genocidal Pol Pot regime to bringing the nation back to full peace, national unity, territorial integrity while continuing to move forward on a peaceful, democratic and development path," he said in his message posted on his Facebook page.

Hun Sen also advised CPP committees at every level as well as party members to strictly adhere to the government's and Ministry of Health's measures to prevent the spread of the coronavirus and community transmission.
Related Articles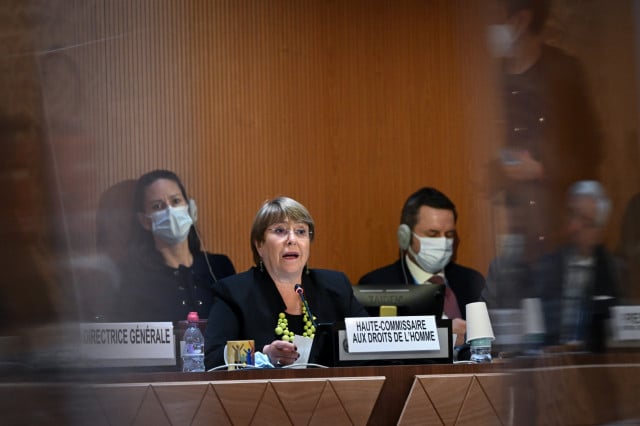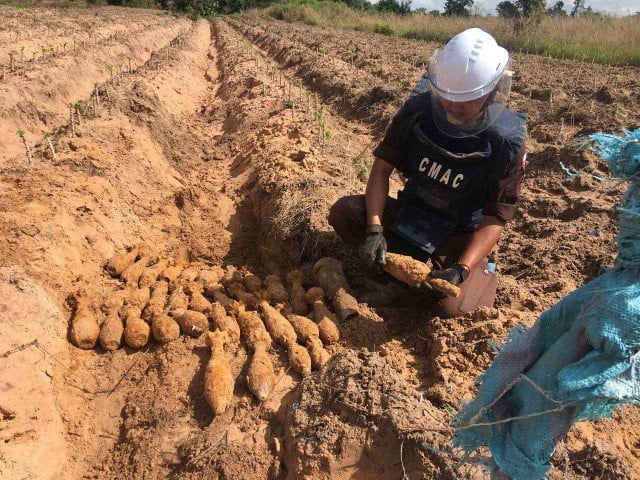 February 27, 2022 3:13 PM