Vietnam: Pandemic Gives Wildlife Campaigners A Push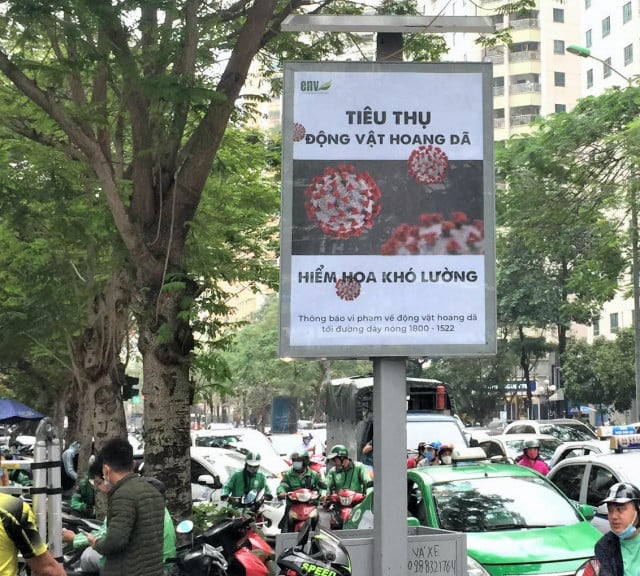 In one video clip, a man screams in terror as his captors approach the steel cage he is in, holding a catheter and syringe to extract bile from his body. He is having a nightmare, but it's enough to make him stop using bear bile as medicine. In another clip, a businessman realises that he has offended a partner by giving him a rhino horn as a token of appreciation.
Released during the COVID-19 pandemic, these clips are among the campaign tools that local groups are using to stop the use of wildlife products in Vietnam, which remains a major market for products and parts of animals such as bears, pangolins, tigers and rhinoceros used in traditional Asian medicine. Some are used as wild meat dishes, exotic items that bring social stature, or as pets.
While efforts to combat their consumption have been around for a long time, COVID-19 - and its reported link to human interactions with wildlife - has been giving them an extra push.
"COVID-19 is an opportunity for conservation groups like ENV to emphasise the issue of wildlife consumption, which is more relevant to human health, rather than habitats or biodiversity," said Nguyen Thi Phuong Dung, vice director of the Hanoi-based Education for Nature (Vietnam ENV) that produced the campaign clips.
Indeed, since the pandemic started in early 2020, posters and advertisements out in the streets, on buses, in office building lifts have been reminding the public, particularly in the capital Hanoi, about the risks of wildlife consumption.
"Wildlife consumption, unpredictable danger," warned one poster on a Hanoi street, providing a hotline for wildlife-related crimes. "SARS (Severe Acute Respiratory Syndrome), bird flu, and COVID-19 - all originated from wild animals," flashed a reminder across a public bus' computer screen.
While it is difficult to draw a straight line from public campaigns to behaviour change, Dung Nguyen says there are encouraging signs. These are an increase over the past two years in the number of people who voluntarily return wild animals and an increase, since early 2020, in the number of tips that the ENV receives through its hotline for wildlife-related offences, she explains.
"Maybe after seeing those campaigns, they were aware that raising wildlife species could lead to consequences to their health," Dung Nguyen said in an interview.
Within the first six months of 2021, ENV's hotline received reports of 1,111 wildlife crimes and offences from the public, she adds. By end-2020, it was getting nearly 10 tips daily, almost double the 2019 trend.
Although bear farming is illegal in Vietnam, 327 bears are still being farmed for their bile as of August, according to ENV's website. More than 40% of these are in Phuc Tho district in Hanoi, it says. The estimate of 327 captive bears is a sharp drop from the 4,300 said to be in bear farms in 2005, when Vietnam's government cracked down on this practice.
Vietnam is the primary consumer country for rhino horn.
The most traded species in the country as of 2020 is the pangolin, which is protected under domestic and international laws. The most trafficked mammal in the world, it is hunted for use as specialty cuisine and in traditional medicine.
GREATER ATTENTION
Wildlife-related issues have been getting much more attention among Vietnamese, since the first cases of SARS-Cov2, which causes COVID-19, were linked to a market selling wild animals in China's Wuhan province in December 2019.
Analyses around the origins of COVID-19 have focused on how this coronavirus could, like other zoonotic viruses, have jumped species from wild bats to other animals that humans then come into contact with, increasingly so with commercial agriculture, habitat loss and land conversion.
In July 2020, Vietnam's government issued a directive (No. 29/CT-TTg) calling for urgent solutions for wildlife management, from multiple ministries, to address the illegal trade and consumption of wild animals.
In a May 2021 survey report on public perceptions about pandemics and links to wildlife, World Wildlife Fund Asia found that 94% of Vietnamese respondents say they are "very likely" or "likely" to support the government's efforts to close wildlife markets. Vietnam was one among five countries in the online survey of 4,975 respondents in February and March.
Seventy-two percent of Vietnamese surveyed said they are "very unlikely" or "unlikely" to buy wildlife products in wildlife markets in the future. This figure, though, shows a slight decrease from 82% in a similar survey WWF did in May 2020.
COVID-19 has sounded an alarm that strengthened Vietnam's political determination to make stronger law enforcement decisions and actions against the illegal wildlife trade, says Hoang Bich Thuy, Vietnam country director for the World Conservation Society.
Beyond surveys and laws, several interviewees say the real challenge lies in changing deeply held practices around traditional medicine and food.
"It would be really hard to change Vietnamese' mindset about wildlife consumption and trade due to their habits and beliefs, for instance, that drinking bear bile to treat back pain, aches and pains," said Vy Pham, a 25-year-old staffer at a Ho Chi Minh-based learning center.
Nam Le, who works in information technology, is of the view that many rural residents are still eating wild animals. "In the beginning, they could be aware that the supposed COVID-19 origin was from wildlife species," she said. "But there has not been too much discussion since then, particularly when there was another myth that the pandemic started from a lab."
In fact, however, 60% to 80% of wildlife meat is consumed in urban areas in Vietnam, mainly in restaurants, according to WWF's Internal Report in 2017. Three-fourths of wildlife meat consumption is of wild pig.
Still, WCS' Thuy Hoang observes that long-running wildlife markets such as those in the Mekong-Delta provinces of Dong Thap and Long An no longer operate as openly as before the pandemic, after they were visited by government inspectors. "That said, there is a drop in supply and demand for wildlife use in these two provinces" due also to law enforcement efforts, she added.
Vietnam's rich biodiversity is part of why it is also a supplier, transit point and destination for wildlife trafficking, particularly between West Africa and Southeast Asia. Major seizures of wildlife shipments have been reported since 2016, including through the pandemic.
In December 2020, 93 kg of rhino horn were intercepted coming into the Ho Chi Minh City's Tan Son Nhat airport, the deputy director of CITES Management Authority of Vietnam, Vu Tien Manh, told Vietnam Environment Administrator Magazine. In the third and fourth quarter of 2020, 1,228 wild animals were reported seized in six major incidents across the country, WCS' statistics show. The number of intercepted wild animals was 148 as of the first quarter of 2021.
TRAFFICKING ONLINE
But while the pandemic may be helping push awareness about the links between wildlife and environmental ruin with human health and sustainability, it has also opened new opportunities for wildlife traders: social media.
Similar to drug networks, wildlife trafficking groups have been using online methods to get around stricter border controls and travel restrictions.
In fact, Facebook is the main channel where wildlife suppliers advertise, accounting for some 90% of all selling platforms, WCS' Thuy Hoang says. Hanoi and Ho Chi Minh City are the most popular places for this 'trade', she adds.
ENV has so far recorded over 1,759 advertisements of wildlife products on platforms such as Facebook, YouTube, TikTok and the popular Vietnamese app Zalo. Said WCS' vice director Dung Nguyen: "COVID-19 pandemic is one of the reasons that makes the sale of wildlife on the Internet increase faster, recently."



*This is part of Reporting ASEAN's Sustainability Series.
Related Articles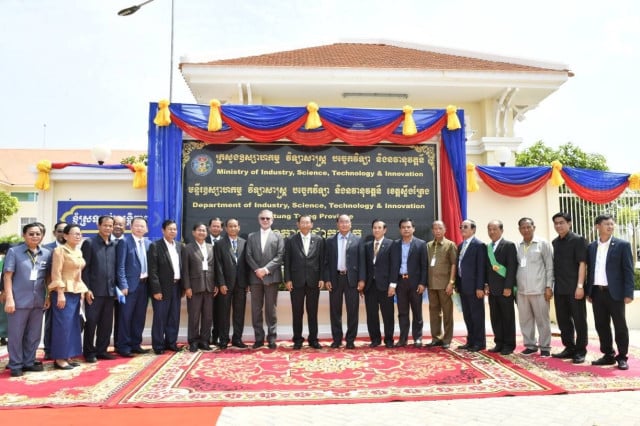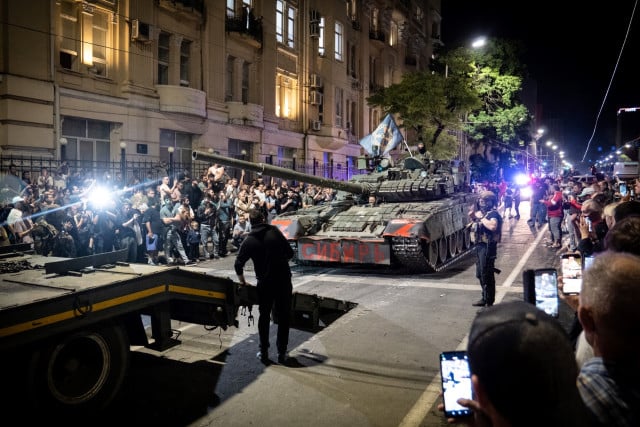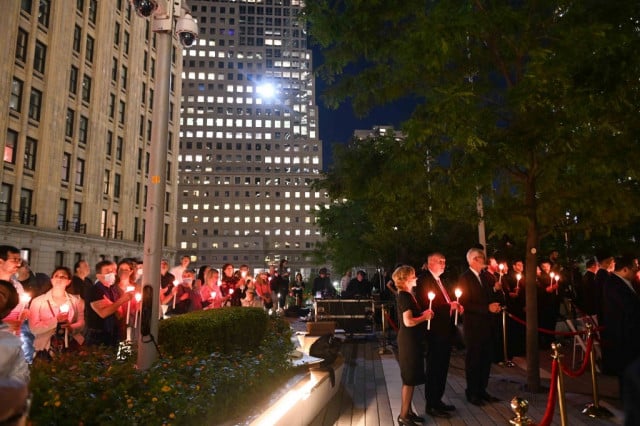 September 11, 2021 8:47 AM