Vietnam Removes Wooden Buildings in Disputed Area along the Border in Kandal Province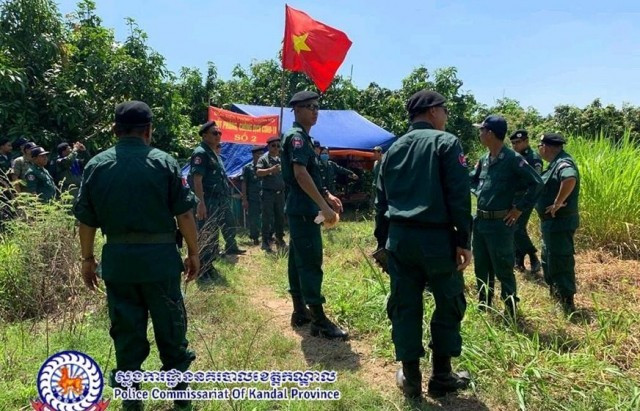 Mao Sopha
November 26, 2020 8:05 AM
This came one day after a talk between Hun Sen and his Vietnamese counterpart
PHNOM PENH – The Vietnamese military has removed all structures built in a disputed area along the border with Cambodia in Kandal Province, Provincial Governor Kong Sophorn said on Nov. 25.
The Vietnamese soldiers took the whole day of Nov. 25 to remove the 26 border posts as previously agreed, he said during a phone interview. Vietnam had claimed that these recently-built wooden structures—some of them quite high—were constructed to prevent the spread of COVID-19, Sophorn said.
In March 2020, the Vietnamese military had set up tents along the border. However, in August, the Vietnamese dismantled the tents and replaced them with permanent wooden buildings, Sophorn said.
This had prompted Cambodia to lodge numerous complaints, asking Vietnam for the removal of all the structures as they had been built in area that had not yet been demarcated.
The demolition of the buildings was welcome by the Cambodian government, the provincial authorities and especially by the population of Kandal Province, Sophorn said.
"Please, our people, acknowledge what we have been doing by protesting, inspecting," he said. "Now, we are happy with this positive result."
Koy Pisey, vice chairwoman of Cambodia Border Affairs Committee, also expressed satisfaction upon hearing about the demolition of the permanent structures. "It is the right thing to do because, in some areas, we have not yet agreed on [border] demarcation.
"Both sides have agreed not to do anything that may cause change in the environment in that area," she said. Vietnam has built permanent buildings along the border in other provinces, but this has mainly been in areas where the border has already been demarcated, Pisey said. It is only in Kandal Province that Vietnam had replaced tents by wooden structures ahead of the border demarcation, she added.
The demolition of the buildings in Kandal Province came the day following a video conference between Prime Minister Hun Sen and his Vietnamese counterpart Nguyen Xuan Phuc. According to a statement of the Ministry of Foreign Affairs and International Cooperation, the two leaders have committed to finishing the demarcation of the border in the remaining areas.
Cambodia and Vietnam share a 1,270-kilometer border, which they have been demarcating since 2006. The two countries have so far ratified 84 percent of their common border with 16 percent still is under negotiation.
Related Articles
September 9, 2020 7:20 AM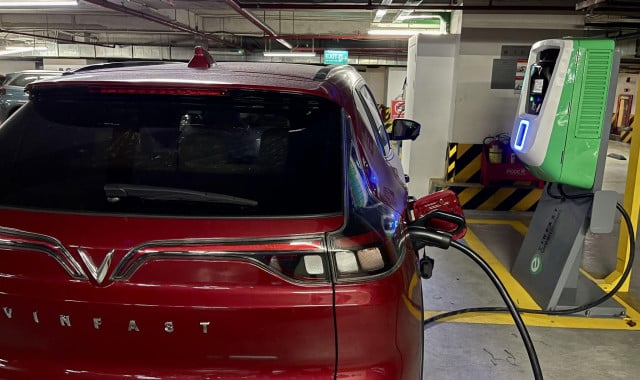 September 24, 2022 10:55 AM