Village Library Project Aims to Provide Free Reading for Children amid Pandemic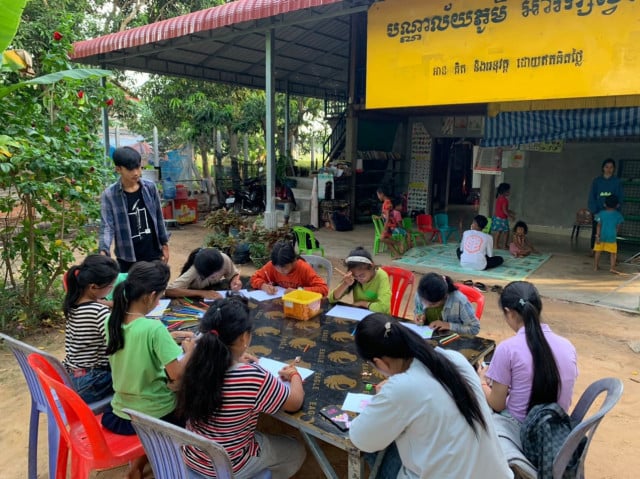 Phoung Vantha
May 12, 2021 11:25 AM
With schools closed and reading materials scarce among rural families, Soth Bopha's Village Library project has expanded to five locations in Siem Reap Province to advance literacy among children.
PHNOM PENH--Throughout the COVID-19 pandemic, schools across the country have closed repeatedly in response to outbreaks and while students in urban areas have been able to study online, those in rural areas with lower internet connectivity have struggled to get by.
One woman attempting to plug this particular gap is Soth Bopha, who in May 2020 set up the Village Library project, which began in Arak Svay village in Siem Reap City's Nokor Thom commune.
After a successful first year, Bopha is now hoping to expand as the severity of this latest outbreak has seen schools since Feb. 21, 2021 and many parents have lost work as the pandemic has brought Cambodia's economy to a standstill.
Books and learning materials, Bopha said, are scarce and many families simply can't afford them—which is where her village library comes in.
Currently, the village libraries homegrown success has seen her libraries open up across five villages in Siem Reap Province: Areak Svay Village in Nokor Thom Commune, Bos Kralanh Village in Chreav Commune, Roha Village in Nokor Thom Commune, Anjanh Village also in Nokor Thom Commune and one in Veal Village, Kork Chok Commune.
Each library has between 200 and 400 books to choose from and each day Bopha said they welcome around 20 children—some come just to borrow books, others choose to sit and read—but the program faces its share of challenges.
"During this pandemic outbreak, we cannot run the libraries smoothly," explained Bopha. "Our English classes have been suspended and now we can only allow between five and six children physically stay in our libraries, but we still encourage them to borrow books and read at home."
Like many good initiatives in Cambodia, Bopha is now facing a financial shortage and has estimated she needs $6,000 each year to keep all five libraries operational.
"This second year, we hope to run our '100 people fundraiser' campaign," she said.
This, she said, is aimed at two groups of people—those who can afford to donate $5 per month or $60 for the year—and those who can spare $1 per month.
Bopha said she hopes that people will donate so that the operating fees for the libraries can be covered, as well as the purchase of new books to ensure that the learning materials provided are current and updated.
"If our campaign is successful, we can enhance the capacity of our librarians and implement our 'switch-book-strategy' to reduce expenses and library space," she said. "With this number [$6,000], we still need more people, especially Khmer people, to join us. We really want them to experience how their contribution makes a huge impact to community."
Two of the libraries have now been equipped with Wi-Fi so children are able to access digital learning resources as well as books that the libraries don't have physical copies of, but with regular and stable donations, Bopha is confident she can get Wi-Fi installed across all five locations.
So far, she said, 33 people have signed up to donate $5 per month whereas an additional 39 have offered $1 per month, so she remains hopeful that people will see the benefit of public libraries in rural Cambodia.
"There's an urgent need for more Khmer children's books—many of our books are in English—and we have another problem, the libraries that are built on the ground floor of homes suffer badly when it gets to rainy season, so we hope to address all of these problems, but we need the budget to do it," Bopha added.
As COVID-19 threatens to disrupt another academic year, Bopha is keen to make a difference, but hopes that the Village Library project will outlive the pandemic.
"Many poor families don't encourage their children to study," she said, noting financial difficulties got in the way. "We want to help provide free opportunities."
Related Articles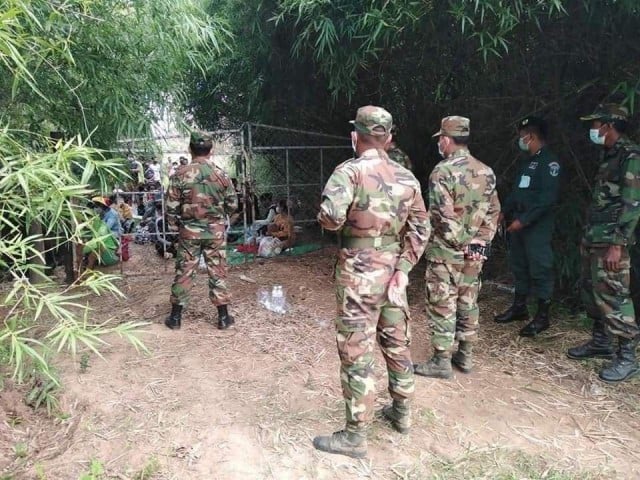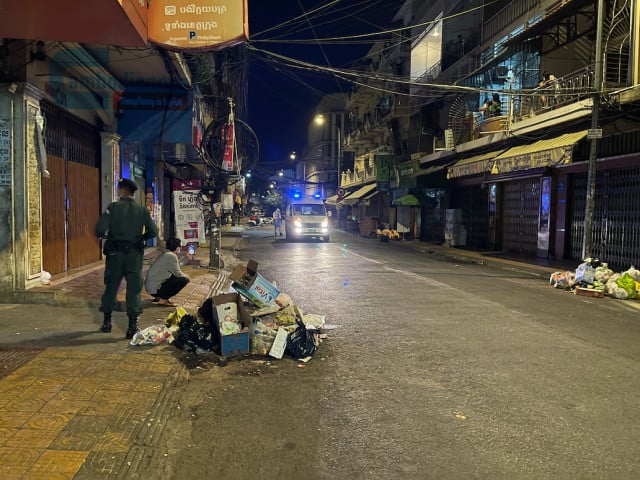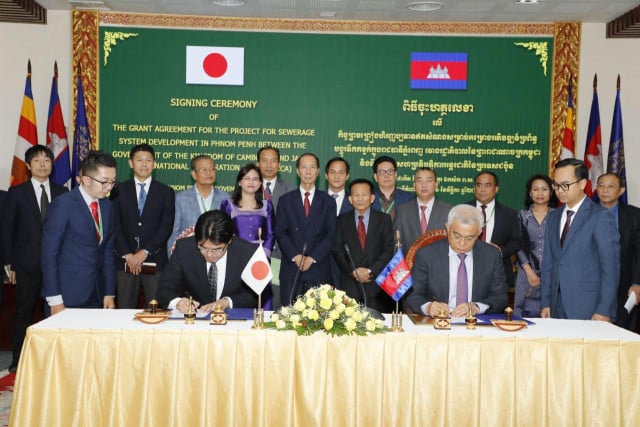 November 2, 2019 10:24 AM