Violent Crimes Increasing in Cambodia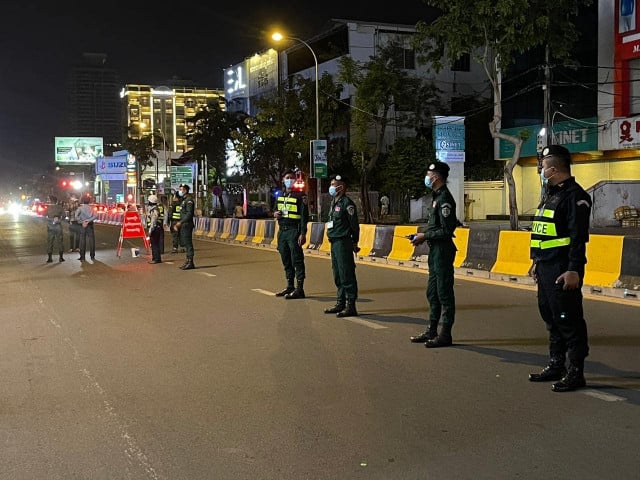 Lay Sopheavotey and Phoung Vantha
January 20, 2021 10:35 AM
Economic, social and familial stress related to the COVID-19 pandemic is reportedly to blame, but solutions—particularly in terms of gun control—seem far off.
PHNOM PENH--The number of violent crimes increased significantly in 2020, with murders, suicides and weapons-based violence all rising in Cambodia. The severity of the crimes, it appears, also escalated with financial difficulties, unaddressed mental health issues and substance abuse linked to many cases.
A consistent factor throughout these crimes was that the perpetrators were men, often killing wives, daughters, lovers and then finally themselves. Other trends that emerged were that the killings seemed to be becoming bolder involving the use of firearms.
On Dec. 30, 2020, a suspect shot and killed the deputy-chief of the Minor Criminal Bureau following a traffic accident.
Phnom Penh Municipal Police spokesman, San Sok Seiha said that gun control is the same as in other countries, there still gaps.
"Some of the suspects were punished and some of them were sent to court," he said.
In the first eight months of 2020, there were a total of 2,418 criminal offenses, but more than 700 cases of violence occurred, Chhay Kim Khoeun, spokesman of the National Police, confirmed.
Whether stemming from traffic accidents, family issues or money troubles, experts and social analysts have urged the government to pay more attention to mental health issues.
They added that other stakeholders should take part in campaigns to address mental health and alcohol consumption.
Pa Chanroeun, whose doctorate focused on social, political and moral philosophy, said that there are key factors that could explain the recent spate of violence and killings. These include the lack of mental health services available to people, the acceptability of violence among society, the ongoing economic crisis caused by the COVID-19 pandemic, along with alcohol and drug consumption.
Chanroeun warned that these issues have been exacerbated over the last the year due to uncertainty surrounding the pandemic and has led to a loss of self-control.
"To solve this problem, we need to promote education on these issues, as well as specialized prevention training for authorities—especially in relation to drugs and alcohol," he said.
He added that besides the government, it is the role of teachers, monks and scholars to help disseminate such information, but it is up to the authorities to improve the efficacy of law enforcement.
Meanwhile, Hour Sithol—a counselor at Khmer Counseling Psycho-Education Services—said that drugs and alcohol were the key factors that needed addressing, as they contribute to more severe mental health crises.
He explained that everyone suffers from emotional or psychological crises to some extent or another, but most do not reach the point of developing a psychiatric disorder. However, he added, those problems can fester into something worse when drugs and alcohol are involved. This addition of intoxicants, Sithol warned, tends to deepen financial difficulties, which perpetuates a cycle of destruction and distress.
Many of the recent acts of violence, he said, were related to psychologically disturbed or unstable individuals placed into high-stress situations.
"Research has shown that people who watch or see a lot of pictures and videos of violent stories may tend to go that way, but similarly this sets an example for society and younger generations—it can create immense emotional trauma," he said.
He urged the government to reduce or stop the promotion of alcohol and restrict the sale of alcohol, that is, particularly to young people and the underage. The government also has to promote mental health educational outreach programs, improve resources, services and specific strategies.
Deputy Director of human rights group LICADHO, Am Sam Ath, said that the limited level of law enforcement in Cambodia has resulted in violence to the point of death. The violence continues, he said, because victims and perpetrators settle disputes out of courts due to a lack of awareness of the legal options available to them.
He called on the authorities to enforce the law on violent crimes and educate citizens about the morality of life, including the right to protection. In particular, he urged people to report incidents of abuse and violence.
"Jealousy, family issues and financial problems—among both the rich and the poor—contribute to an endless cycle of violence," he said.
Related Articles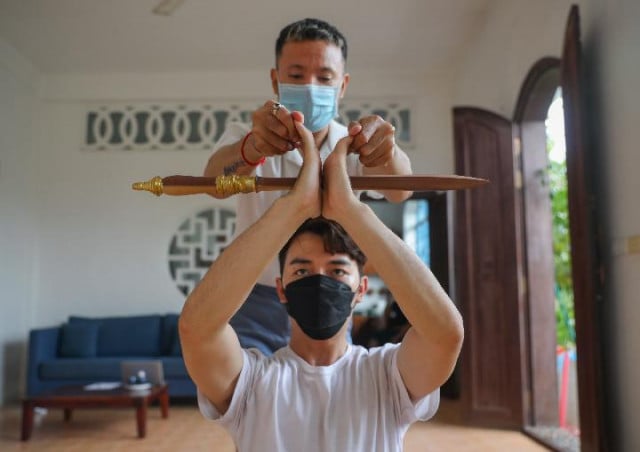 January 14, 2022 10:30 AM