Visas for Foreign Visitors Will Not Be Issued at Cambodian Airports over the Next Month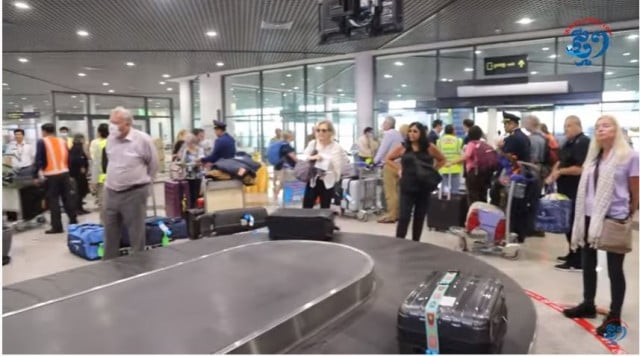 Phoung Vantha
March 28, 2020 8:34 AM
Obtaining visas will require medical certificates and health-insurance coverage
PHNOM PENH--The Cambodia government Saturday (March 28) announced temporary restrictions on foreign entries in the country to prevent the spread of the Coronavirus 2019 (Covid-19).

According to a statement released by the Ministry of Foreign Affairs and International Cooperation, the issuance of tourist visas, e-visas and visas on arrival as well as the visa exemption policy for any foreign national will be suspended. This measure will be effective as of March 30 and for a period of one month.

Any foreigner wishing to come to Cambodia must obtain a visa prior to arrival at one of the Cambodian missions abroad, the ministry's statement read.

"He/She must provide a medical certificate, issued by competent health authorities of his/her country no more than 72 hours prior to the date of travel, certifying that he/she has not tested positive for the Novel Coronavirus (COVID-19).

"In addition, he/she must provide proof of his/her insurance policy that shows minimum medical coverage during his/her intended stay in Cambodia in the amount of no less than fifty thousand US dollars," the Ministry of Foreign Affairs said in the statement.

Once these documents are submitted, this will be followed, the statement read, "[by a] health risk assessment and screened by competent government officers before he/she is allowed to enter into the country."

Requirements for medical certificate and insurance do not apply to foreigners holding diplomatic visas (Visa A) or official visas (Visa B) of Cambodia.

The statement stressed that these travel restrictions are temporary and will be reviewed by the Cambodian government in view of the situation regarding the pandemic.

As of now in the country, most cases of COVID-19 confirmed by the Cambodian health authorities have been foreign visitors.


Related Articles