Visiting French Minister Sees Development Chances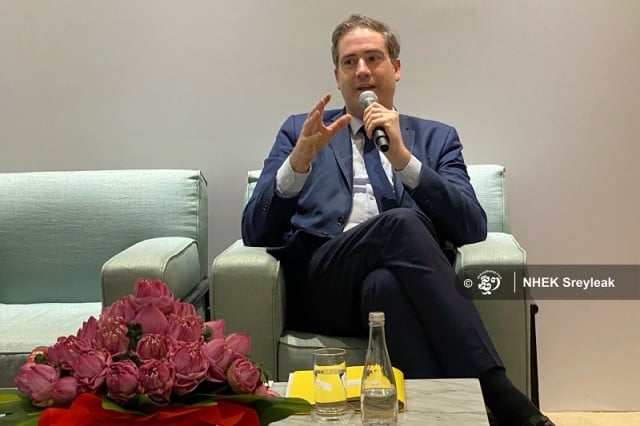 PHNOM PENH -- Visiting French Trade Minister Delegate Olivier Becht has identified three economic areas with high development potential for Cambodia.
These are agriculture, renewable energy and transport, including airports, railways and a mass transport rail project in Phnom Penh.
The minister said French-Cambodian commerce is worth 1.15 billion euros ($1.25 billion) annually. "But there is the potential of doing even more" he said.
Becht spent two days in Cambodia before leaving on Thursday for Thailand where he was due to finish his South-East Asia trip.
He met several Cambodian government ministers and was received by Prime Minister Hun Sen.
The meeting between Hun Sen and French President Emmanuel Macron in Paris on Dec. 13 started a warming of diplomatic relations of which Becht's visit was part. This rapprochement needs now to be shaped into more intense commercial agreements.
Becht arrived in the country on Tuesday. He visited Angkor's temples and spoke to the French representatives of the city. In Phnom Penh he visited the building site of the water treatment factory in Bakheng, handled by the French company Vinci.
On Wednesday, he assisted at the ceremony celebrating the laying of the first stone of the monument to fallen Cambodian soldiers during World War One.
Becht said Cambodia had an important role to play in French Asian-pacific politics, and "can be the entry gate of France in ASEAN".
Since February last year, Cambodia has no longer enjoyed concessional tariffs on some of its exports to the European Union.
The EU scrapped the Everything But Arms (EBA) concessions citing democratic shortcomings in the Kingdom.
Asked about these restrictions, the minister said France was attached to democratic processes.
He said he talked about the next elections with Hun Sen but interfering with Cambodia's internal politics was out of the question. He thought Europe could change its position if this year's elections go well.
Soreasmey Ke Bin, president of the French-Cambodian Chamber of Commerce, said feedback from the minister's visit had been positive.
"Furthermore the minister was accompanied by a great MEDEF (French employers union) delegation," he said.

The most important things in the following weeks and months would be scheduled projects. He was thinking specifically about suggested mass transport rail the tramway project.
"And we hope other projects in other areas will follow," he said
Related Articles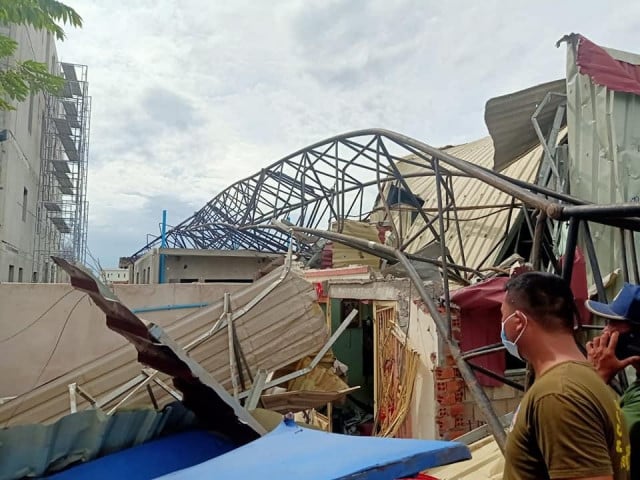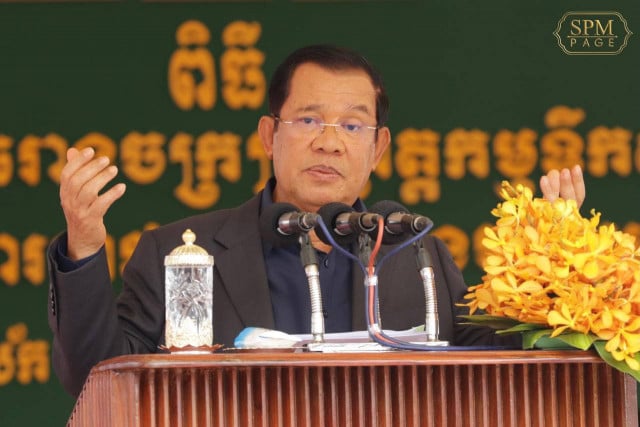 February 4, 2021 10:09 AM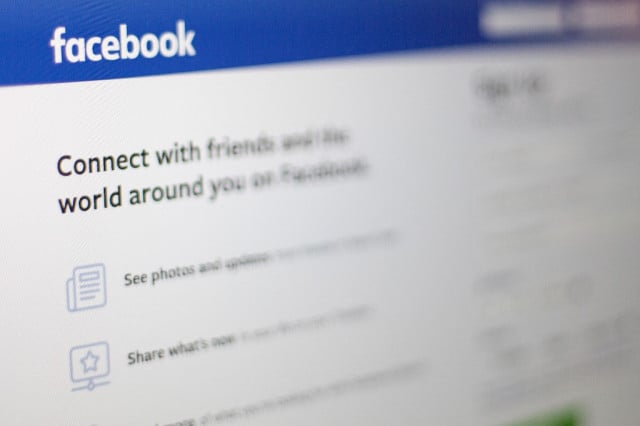 February 19, 2021 3:12 AM