VOD Silenced Despite Second Hun Manet Apology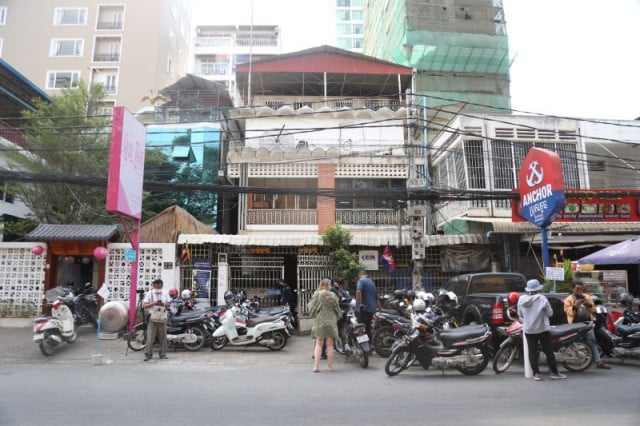 February 13, 2023 11:55 AM
PHNOM PENH – The Ministry of Information on Feb. 13 officially revoked the licence of the Cambodian Centre for Independent Media (CCIM) which oversaw the online news outlet VOD.
This followed a VOD story saying Hun Manet signed a document authorising aid for Turkish quake victims, rather than his father, PM Hun Sen.
The ministry accused VOD of violating the journalism profession, harming the honor of the government and refusing to make a correction in line with the press law.
PM Hun Sen stuck to his decision shut down VOD even though VOD summited a second letter with an apology.
"Why did not apologize in the evening and come to apologize late at night after 12 o'clock at night? Hun Sen said.
"Before getting the slap, you cared more about your image and dared not make an apology. But, after getting a slap [you] forget all the image and apology past midnight," Hun Sen said.
VOD apologized to Prime minister Hun Sen as well as Hun Manet for publishing the article and said it would submit an official letter to the Prime Minister's cabinet this morning.
"VOD is deeply saddened by the coverage of VOD, which has tarnished the image of HE Dr. HUN Manet and the Royal Government, headed by Samdech (Hun Sen)," VOD's letter read.
Standing by his decision, the PM said, "I'm Hun Sen, the Prime Minister of Cambodia, doesn't change my decision to shut down VOD," he said.
Minister of Information Khieu Kanharith said that only an embassy tries to avoid using the word "apology".
"Don't know who gave the VOD advice", he posted on his Facebook page.
"Newspapers use diplomatic language, even if [I] want to help, it's really bad."
He added that it was also a lesson for other media outlets. They may face the same license revocation if they do not publish a clarification.

The non-profit VOD radio station began airing in 2003 under the supervision of the Cambodian Center for Human Rights (CCHR), the Media Ownership Monitor (MOM) says.

In 2007, it started to operate under the umbrella of the Cambodian Center for Independent Media after Kem Sokha, the founder and director of CCHR entered politics.

VOD is funded by the Open Society Foundations, founded by US financier George Soros, DanChurchAid, a Danish Christian aid organisation, and Diakonia, a Swedish Christian human rights organisation that works on land rights issues in Cambodia.

It covers mainly current affairs and has local reporters and correspondents in Cambodia's provinces​ in 2013, according to MOM.

VOD has online versions VODHotNews.com and VODTVNews.com.
Related Articles