Volunteering Puts Sony on Leadership Path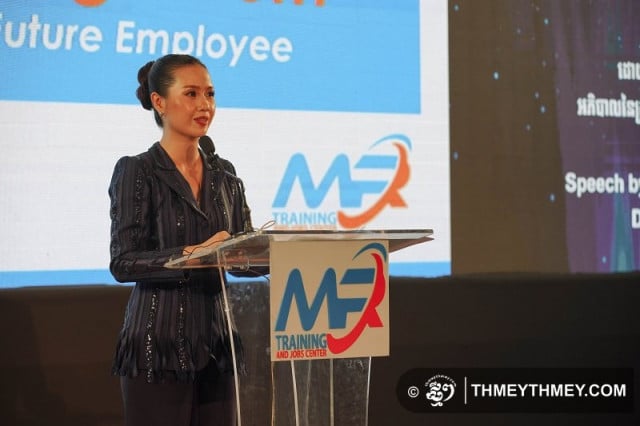 Senior job built on social activism
PHNOM PENH – Years of volunteer work proved to be a crucial leadership training ground which have landed Nguon Sony the top job in a Phnom Penh human resources company.
The soft skills and abilities from her community work earned her the trust of the chairman of the board of directors of MR Training & Job Center where she has been appointed managing director.
The company, which specializes in human resources, training and recruitment, opened in early June. Sony has a mountain of work to deal with, from developing strategies to making plans to attract customers. She must also find staff to build the company.
At the company office in the Kampus building on Monivong Blvd, the 30-year-old said that if she had not volunteered 15 years ago, the job would not have been hers.
"If I did not volunteer, I think the chances of getting to know society would be slim," she said.
"I often meet students and I always tell them that volunteering is important because it is a place where we meet new people besides classmates.
"We meet people, leaders, the highly educated or those who have skill so that we have a lot of opportunities to learn from them.
"It is also a network that we build the future," she said. Her involvement in volunteer work let her build friendships and expand her network.
However, Sony admitted that while becoming managing director of the new company was a source of pride, she was worried because her previous job was a non-profit one.
In this company, she has to lead to generate income to support the growth and sustainability of the company. She, nonetheless, sees this challenge as an opportunity to lift her leadership ability to another level.
All these factors motivate Sony to strive relentlessly for self-development and are reasons to celebrate the success of the work she has wholeheartedly done.
"Dare to seize the chance," she said. "Some people may say that when they see a new opportunity, they do not dare to accept it. But for me, seizing the opportunity is important.
"This means that when your superior offers a new job, we must dare to accept it. And when we accept it and we need to learn more and do the job well, it shows that we are not in our comfort zone.
"Any job opportunities may be more challenging, but opportunities are where we can develop ourselves."


With her motivation and experiences, Sony said she will encourage other young students to participate in volunteer work, which will enable them to increase their capacity, knowledge and skills to stay competitive in the market.
Sony has been involved in volunteering since she was 13. As a young scout from Santhormok High School, she had the opportunity to express her ideas and lead other students in social work and with some of the work in her school.
She was selected as the scout leader at the school. Later, she continued volunteering with the University Students' Association and has remained a volunteer with the Union of Youth Federations of Cambodia.
As why she has been zealous in volunteering for the past 15 years, Sony said she wants to give back to society as a citizen and hopes her contribution will have a positive impact.
Her many years of volunteer work was unpaid but she has been able to practice skills, especially discipline and leadership.
Over the past year, she has led Cambodian youth for mission abroad a few times and led several social projects. For Sony, the work of mobilizing and leading young people is all she gets when she volunteers in addition to the hard skills she learned at university.
She has a Bachelor of Arts in Public Administration and English Literature and a Master of Arts in General Management from Charles Sturt University, Australia.
Related Articles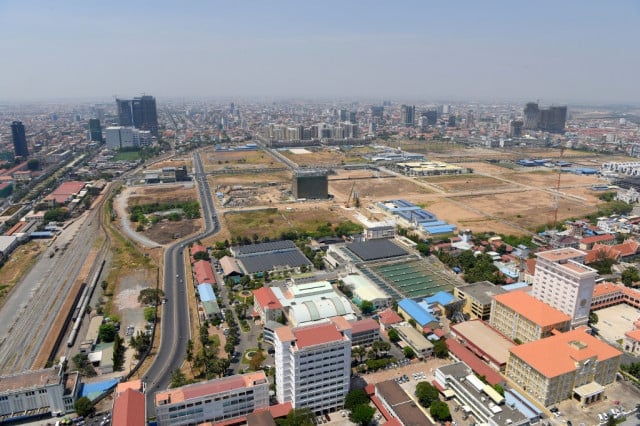 December 26, 2021 10:16 AM