Vongsey Vissoth to Chair Oknha  Title Committee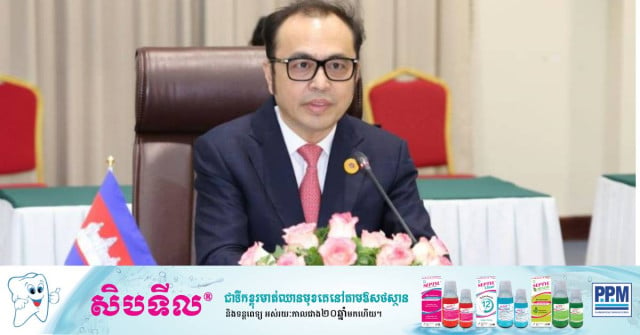 PHNOM PENH – Prime Minister Hun Manet has appointed Vongsey Vissoth, Deputy Prime Minister and Minister in charge of the Office of the Council of Ministers, to chair the inter-ministerial committee to examine the granting and withdrawing of oknha titles.
The committee consists of eight vice-chairs and members. Ly Hour, vice president of the Cambodian Oknha Association (COA) and Hun Lak, its secretary-general, represent the association.
Hun Lak said the committee will meet to clearly define the honorific and update the title. The meeting will also focus on the legal process for granting and withdrawing the title.
"This committee is responsible for strengthening this honorific title to have a good reputation, ensure that they help with social work and play an important role in developing the country," Hun Lak said.
In the past, former prime minister Hun Sen called on all oknha to maintain their honor, fame and dignity to be worthy of the King's trust.
"Every oknha has to actively engage with the government in developing the country's prosperity, help with poverty reduction and help Cambodian people," Hun Sen said during the official announcement of the COA on June 10.
Cambodia has had 1,299 oknhas from 1994 to June 2023. Only the prime minister has the authority to nominate any individual for the King's approval.
To be granted the title, applicants have to help by donating money, materials to the citizens, build schools, hospitals, irrigation systems, pagodas or public buildings.
Most importantly, they need to be a good citizen and have good behavior, never be convicted of any offence and have a legal business.
The title has three classes: Oknha, Neak Oknha and Lok Neak Oknha.
Originally written in Khmer for ThmeyThmey, this story was translated by Rin Ousa for Cambodianess.
Related Articles